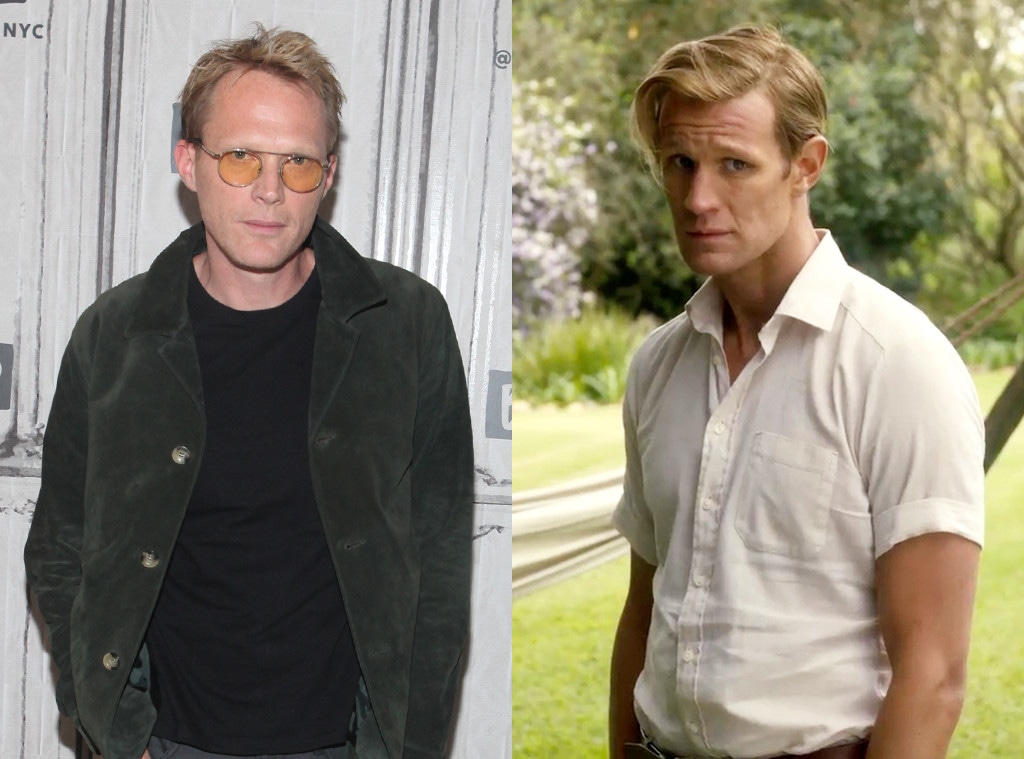 Steve Zak Photography/FilmMagic, Netflix
There's a new prince on the block. According to reports, Paul Bettany will replace Matt Smith as Prince Philip in season three of The Crown. Yep, Vision replaces the Doctor.
Netflix did not immediately respond to a request for comment.
The next season, which has yet to begin production, will jump forward in time, aging up the characters. Gone are Smith, Claire Foy and Vanessa Kirby. In their places are Bettany (probably), Olivia Colman and Helena Bonham Carter.
Colman's casting as Queen Elizabeth II was confirmed early on. The Golden Globe winner said this to BBC about replacing Foy: "I think Claire Foy is an absolute genius--she's an incredibly hard act to follow. I'm basically going to re-watch every episode and copy her."
Foy told Jimmy Fallon, "You'll forget all about me and the rest of the cast. You'll be like, 'Who are they?' We're the warm-up act."
Kirby, the former Princess Margaret portrayer, seemingly confirmed Bonham Carter's casting on Instagram, saying she was honored by the replacement.
Smith previously teased he probably knew who his replacement was going to be and was flattered. "If it's the person it could be, I was just totally flattered I thought, 'How marvelous,'" Smith told Seth Meyers.
Season three, which is expected to drop in 2019, will introduce viewers to young adult versions of Queen Elizabeth's kids, including Prince Charles. Set in the 1970s, the series will also show the beginnings of Prince Charles' relationship with Camilla Parker Bowles.
Learn more about The Crown season three below.
The Crown has won three Emmys, two Golden Globes, two BAFTA Awards and three Screen Actors Guild Awards.
Foy took home her second and last Screen Actors Guild Award for playing Queen Elizabeth in The Crown at the 2018 ceremony.