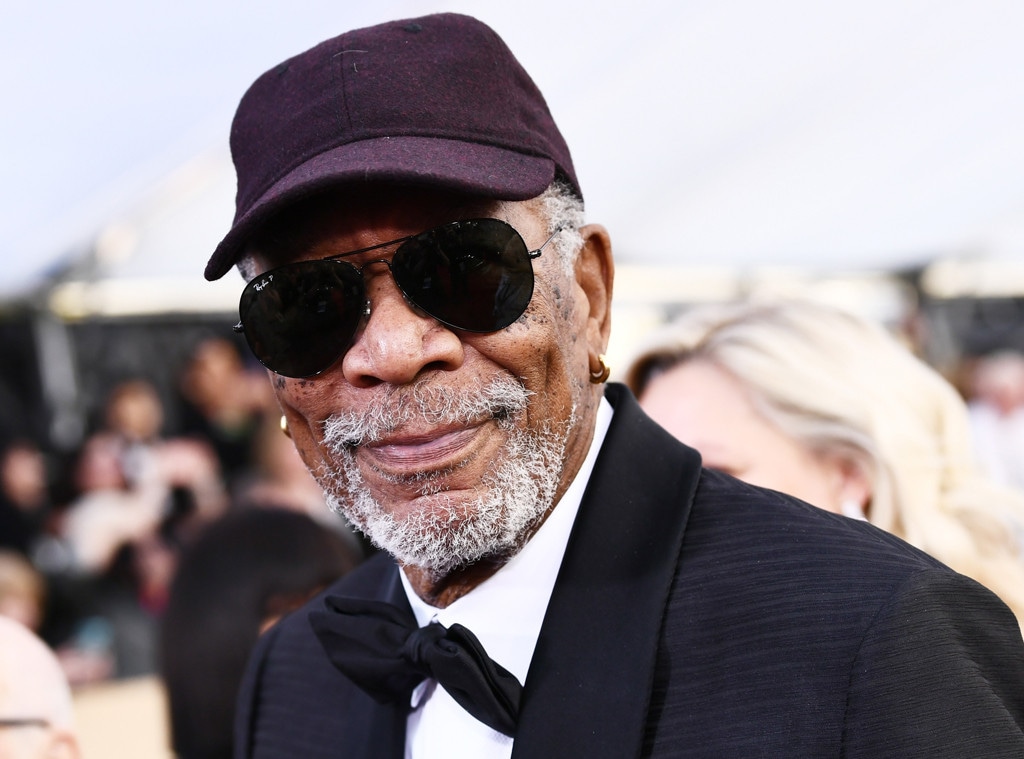 Emma McIntyre/Getty Images for Turner
Morgan Freeman caught us all a bit off-guard with that baseball cap during the 2018 SAG Awards.
The 80-year-old actor (yes, 80!) accepted the Life Achievement Award presented to him by his longtime bestie Rita Moreno. However, even she was taken aback by the fact that he accepted the honor in a baseball cap!
"Morgan, Morgan!" she yelled, demanding, "Lift up your hat! There we go. Now we can see you."
Freeman shook his head, "You have no idea how long I had to put up with that!"
To be fair, Moreno had a point. All of us at home and on Twitter couldn't help but ask: Why is Morgan Freeman accepting a Life Achievement Award in a baseball cap?
Well, we don't have a precise answer for you, but we can say this: He's Morgan (freaking) Freeman, and he can wear a baseball hat if he wants to!
In fact, most of the Twitter-verse agrees:
Baseball hat and everything, Freeman accepted the award with an inspiring note about the SAG Actor statue. 
"I wasn't gonna do this, but I'm gonna tell you what's wrong with this statue," Freeman shared. "It works from the back. From the front, it's gender specific. Maybe I started something."
And with that we say...Hat's off to you, Morgan Freeman!
For complete coverage of the 2018 SAG Awards, watch E! News Monday, Jan. 22, at 7 and 11 p.m.!