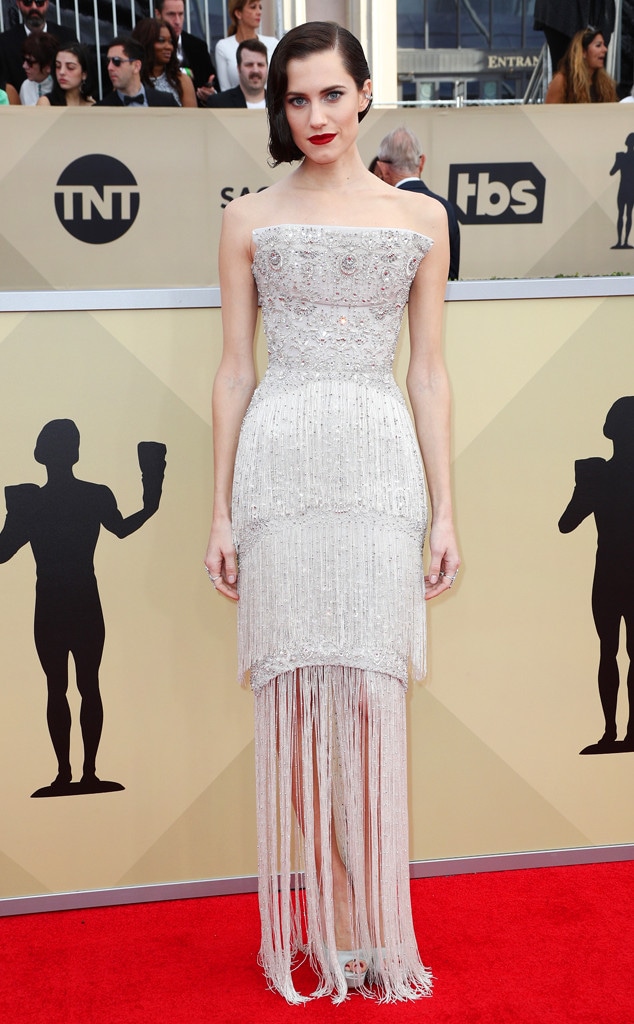 Frederick M. Brown/Getty Images
Allison Williams is all about using her platform for a good cause!
The Get Out actress, who is nominated for her eerie turn as Rose in Jordan Peele's Get Out, talked to E!'s Giuliana Rancic about her first nomination at the 2018 Screen Actors Guild Awards during Live From the Red Carpet on Sunday.
On her excitement over her first nomination (for her first-ever movie role), Allison, who donned a glittering art deco dress, said, "This is a big deal because this is for actors by all the other people in the union. This is amazing. It means a lot. In many ways it's the highest compliment."
When asked about her commitment to the Time's Up Movement and what she's learned from her involvement, the star had a lot to to say.
"I've learned a lot. One of the biggest lessons from this movement is that in many ways what [actresses] do and the power it gives us and the platform it gives us has always been kind of confusing to us," the former Girls actress said.
"For actresses, one of the messages from the last election was that [our] presence didn't help with the race...that's I think why it is so powerful to have a legal defense fund set up by actresses, but that benefits men and women across the country in their workplaces, no matter what that is, that's the most incredible wielding of power."
The star also explained why she picked Get Out to be her first film. "It just felt really fresh. It was unlike anything I'd ever read before," said Allison.
For complete coverage of the 2018 SAG Awards, watch E! News Monday, Jan. 22, at 7 and 11 p.m.!