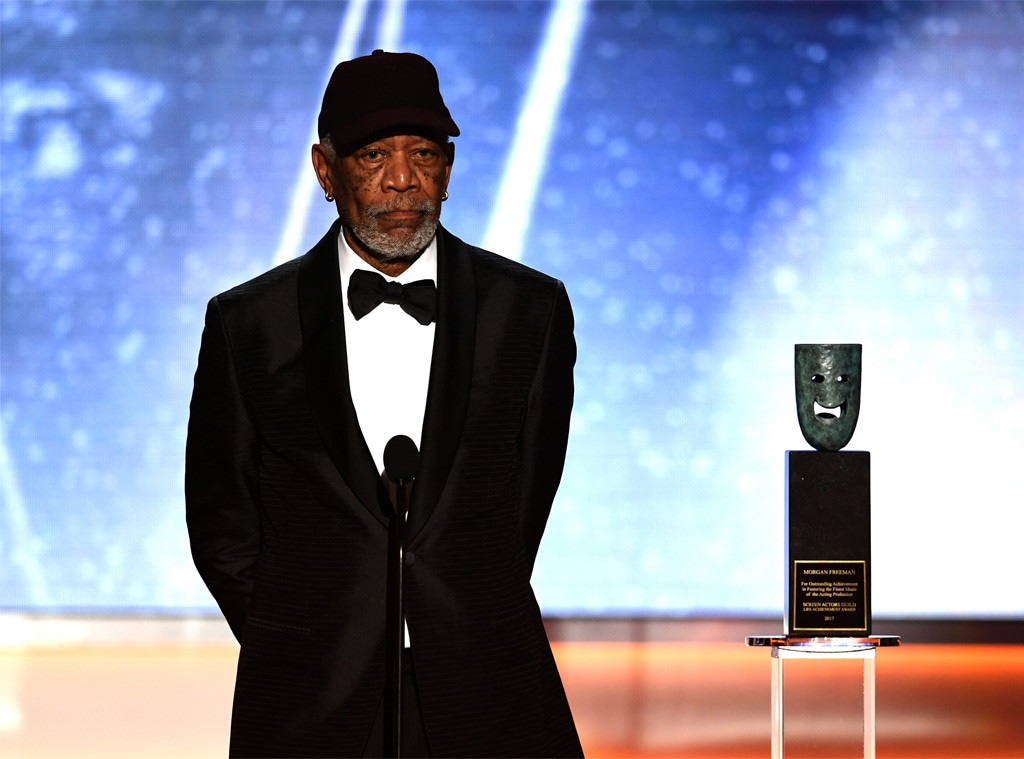 Kevin Winter/Getty Images
A fitting honor for a legendary actor. 
Morgan Freeman was honored with the Lifetime Achievement award at the 2018 SAG Awards. The actor has been in 84 films and won an Oscar in his career. Tonight he was awarded one of the biggest honors in the entertainment industry, which was given to him by longtime colleague and friend Rita Moreno. 
After a couple of playful jokes with Rita, and of course, the necessary thank you's, Morgan went on to give a few adjustments that could be made to the SAG statue in future years. "I wasn't gonna do this, but I'm gonna tell you what's wrong with this statue," Freeman shared. "It works from the back. From the front, it's gender specific. Maybe I started something."
More than three decades in the industry and he's still finding a way to inspire change! 
For complete coverage of the 2018 SAG Awards, watch E! News Monday, Jan. 22, at 7 and 11 p.m.!