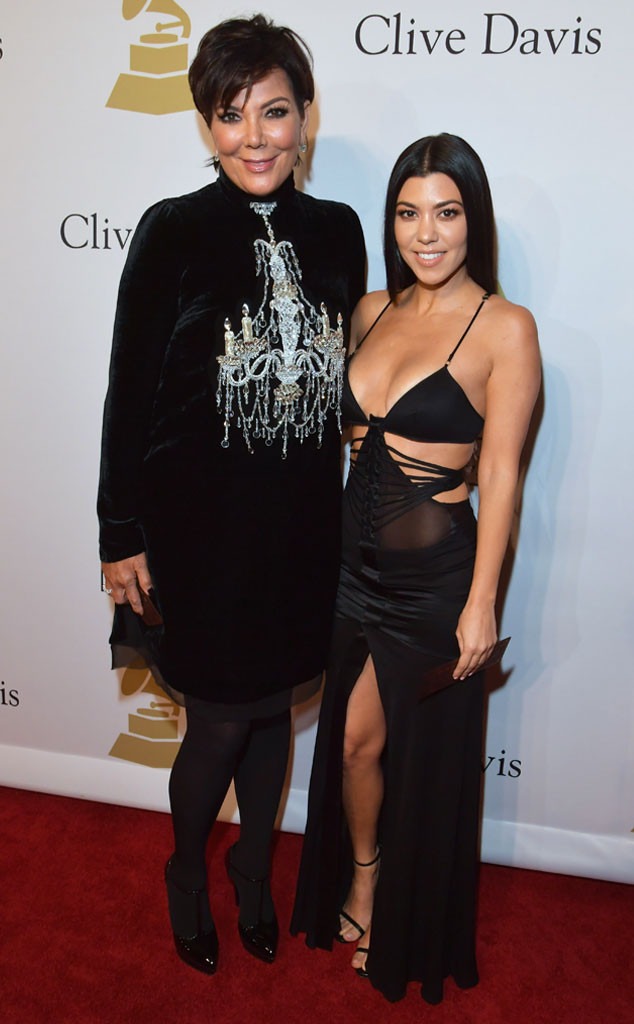 Lester Cohen/WireImage
A woman suspected of cyberstalking Kris Jenner was recently accused of also hacking into her daughter Kourtney Kardashian's email account.
In 2016, a grand jury indicted California Bay Area woman Christina Elizabeth Bankston for allegedly hacking Kris' iCloud account and sending illicit and threatening text messages to her, her former spouse Caitlyn Jenner, two unnamed family members and two assistants in 2014. She is also accused of impersonating Kris in texts to one of her kids as well as to Caitlyn, and in calls, including calls to police to report fake incidents.
Bankson's public defenders recently filed a motion to have eight of the 15 counts against her dismissed. According to court documents obtained by E! News, the motion contains fresh accusations against Bankson, alleging that also in 2014, she obtained the username, password and security answers for Kourtney's AOL account and gained access to her emails. Prosecutors had said in 2016 accused Bankston of hacking into the email account of one of Kris' family members but did not name the person.
Bankston filed the motion arguing that "The Constitution and the federal rules of criminal procedure protect" her "right to be prosecuted in the federal judicial district where the alleged crimes occurred, rather than in a district convenient to the government or its celebrity complaining witnesses."
The alleged hacker is also accused of hacking Kris' Instagram account and publicly posting disparaging comments about her family under the reality star's name, and posting Kris and relatives' phone numbers.
Bankston was indicted for six counts of stalking, four counts of computer hacking, one count of extortion by threat and four counts of aggravated identity theft related to the computer hacking offenses.
A hearing is scheduled for February 5.