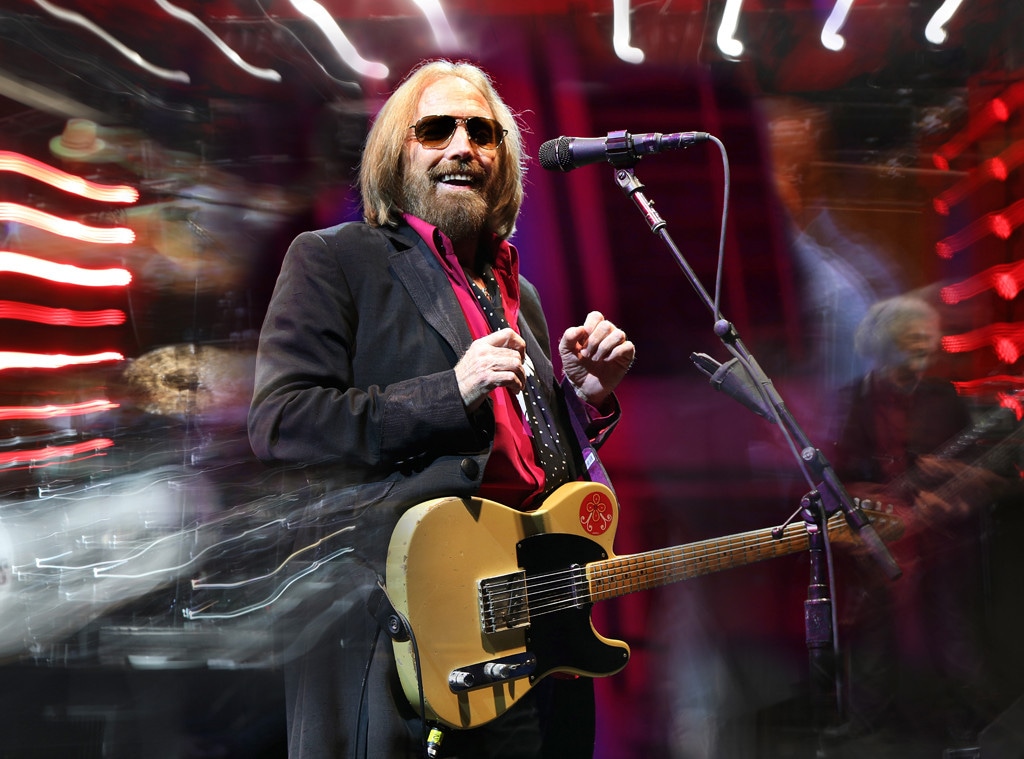 Courtesy Randall Michelson
Tom Petty's cause of death has been revealed. 
According to an autopsy report obtained by E! News, Petty passed away of an accidental overdose as a result of taking multiple medications. Family members Dany and Adria Petty also confirmed the coroner's findings in a lengthy statement posted to Tom Petty and the Heartbreakers' Facebook page.
Petty, who died on October 2, 2017 after suffering cardiac arrest, was prescribed several pain medications for a variety of medical reasons doctors said were attributed to hip and knee problems, as well as emphysema. 
Petty's family wrote online, "Unfortunately Tom's body suffered from many serious ailments including emphysema, knee problems and most significantly a fractured hip. Despite this painful injury he insisted on keeping his commitment to his fans and he toured for 53 dates with a fractured hip and, as he did, it worsened to a more serious injury."
"On the day he died," they continued, "he was informed his hip had graduated to a full on break and it is our feeling that the pain was simply unbearable and was the cause for his over use of medication."
The 66-year-old "I Won't Back Down" singer was rushed to the hospital from his Malibu, Calif. home on the evening before his death. He died at 8:40 p.m. PT the next day "surrounded by family, his bandmates and friends," a statement from his manager to E! News said at the time. 
Petty's loved ones revealed today that in addition to "various pain medications," the iconic rocker was using Fentanyl patches, which they attributed to the "unfortunate accident."
By addressing Petty's autopsy report, the family said they hope to "spark a further discussion on the opioid crisis" and "feel that it is a healthy and necessary discussion and we hope in some way this report can save lives. Many people who overdose begin with a legitimate injury or simply do not understand the potency and deadly nature of these medications."
Petty's family shared they "now know for certain" that his death came "painlessly and beautifully exhausted after doing what he loved the most, for one last time, performing live with his unmatchable rock band for his loyal fans on the biggest tour of his 40 plus year career. He was extremely proud of that achievement in the days before he passed."
The family then thanked fans from all over the world for their support, and asked for continued privacy "during this difficult time."
Petty's friends, peers and family gathered for a private memorial service at Los Angeles's Self-Realization Fellowship: Lake Shrine in the days after his shocking death. A celebration of life honoring Petty followed. 
TMZ was first to report the story.