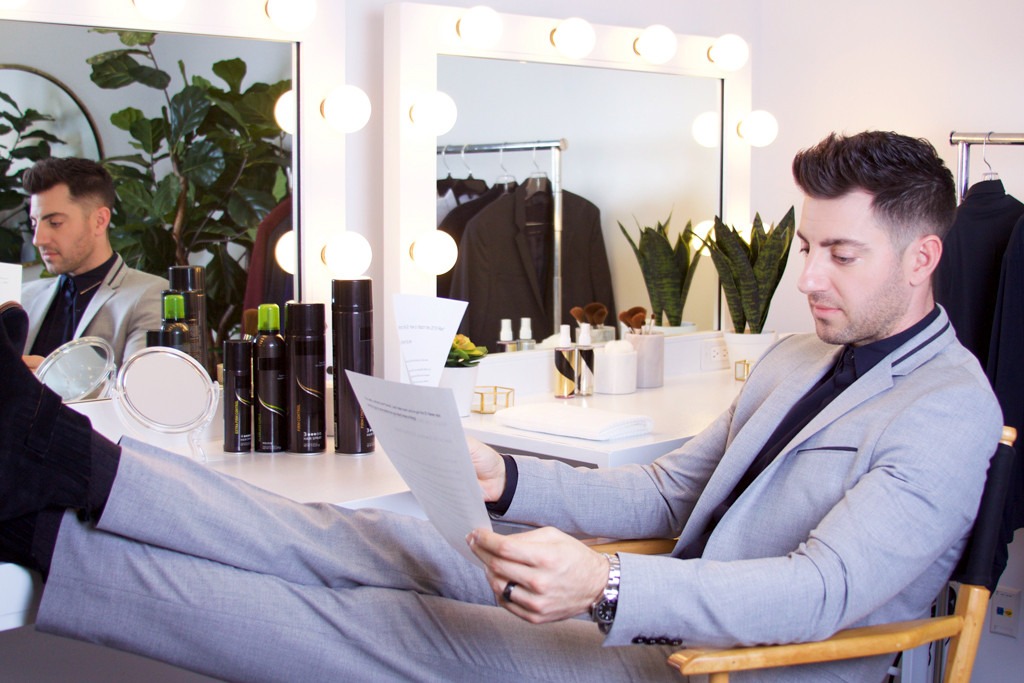 We're live in 3…2…1…
The 2018 Grammys are finally here, and if you're on the edge of your seat about what's to come, you're not alone.
Will Marfuggi (the host of E!'s Live 360 experience, presented by AT&T) is, in this very moment, getting prepped for the show. If you don't already know what's up, in just a few hours, he'll be livestreaming with pop culture expert Sinead De Vries, celeb stylist Sonia Young and social media expert Jazzmyne Robbins to bring you the most immersive red carpet coverage you've ever had the pleasure of being a part of. (Just make sure you download the E! News app here: iOS App Store or Google Play Store so you can join in.)
You'll have to wait until 5 p.m. ET/2 p.m. PT to see what actually goes down, but in the meantime, here's what Will is looking forward to:
What I love most about the Grammys is…the performances. More specifically...The mashups from different artists that you wouldn't expect.
What I love most about the E! Live 360 experience is…the user having the ability to look at whatever they want to look at, switching between three cameras. You can basically stalk somebody on the red carpet, so that's kind of fun.
My favorite Grammys moment from last year was…when Lady Gaga and Metallica performed together.
My favorite Grammys red carpet look from last year was…CeeLo Green showing up in his crazy golden costume.
I would describe my personal Grammys look for this year as…classic with some rock 'n' roll embellishments [pointing to his zipper-detail shirt collar].
I'm most excited to see...Jay-Z on the red carpet because I want to see if Beyoncé comes with him.
The wait is almost over friends!
Just make sure you've got the E! News app ready to go on your device and tune in tonight at 5 p.m. ET/2 p.m. PT. so you don't miss a thing!