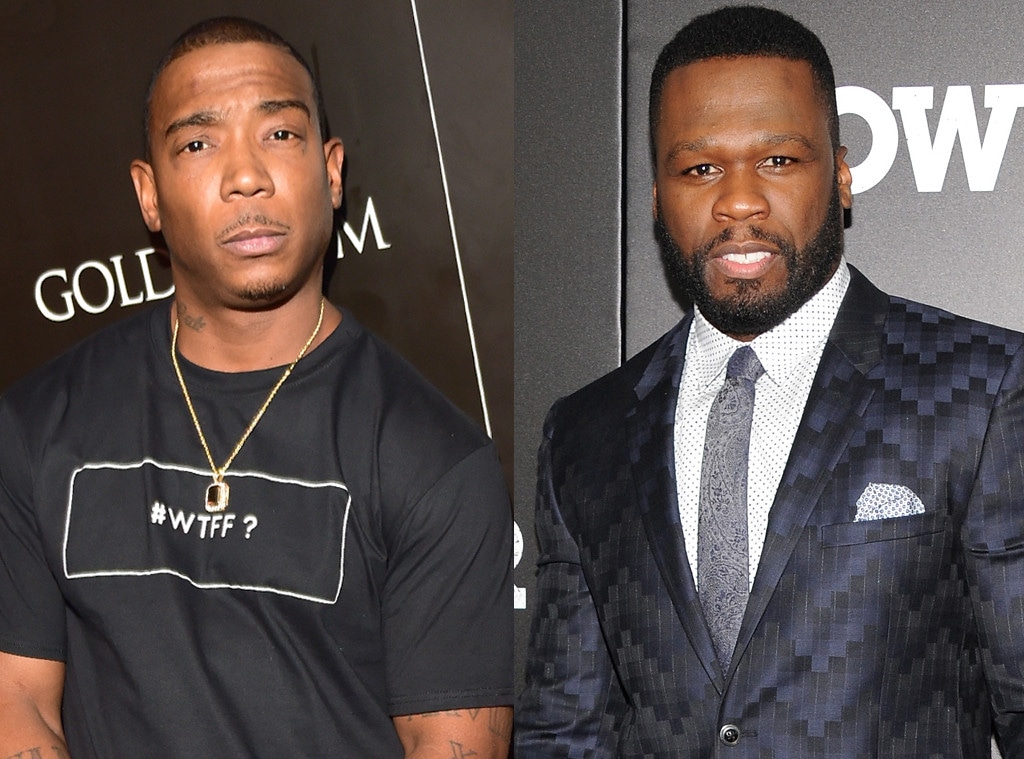 Desiree Navarro/Prince Williams/WireImage
Ja Rule went on a Twitter rant on Friday after 50 Cent reignited their longtime feud.
It all started when 50 Cent sat down for an interview on REAL 92.3 L.A.'s Big Boy Neighborhood with O'Shea Jackson Jr. and Pablo Schreiber. Jackson Jr. was the one who brought up the topic of Ja Rule.
"I told 50 when I met him, 'I like Ja Rule.'" I  was a fan. I digged it. I was into it," he said, causing 50 Cent to laugh. "[50 Cent] came out, threw that CD right out my grandma's car." 
The host then asked 50 Cent if he's seen Ja Rule recently and if they've had any "on-sight type stuff."
"I done put him to bed," 50 Cent said at one point.
Clearly, the remark set Ja Rule off on Twitter.
"Fun hip-hop FACT: @50cent is P--SY…" he tweeted.
When a follower asked whether Ja Rule really wanted to go down this road again, the artist replied, "Yeah I do @50cent got beat up, stabbed and shot what do you remember???"
"Let's be clear I mind my business... but for some reason @50cent keeps my name in his mouth... I think he'd rather have my dick in his mouth lmao...," he added along with the hashtag #ticklebooty.
The artists have been fighting for nearly two decades. According to Rolling Stone, 50 Cent (a.k.a Curtis Jackson) blamed the beef on Ja Rule's accusation that the "Candy Shop" rapper stole his jewelry; however, the magazine claimed the "Between Me and You" artist attributed the fight to 50 Cent confronting him during a video shoot.
Per Rolling Stone, 50 Cent also took a dig at Ja Rule in his 1990 song "Your Life's on the Line" when he rapped "Scream murder, I don't believe you."  "It's murdah," Rolling Stone wrote, was Ja Rule's trademark.
However, the beef didn't end there. Ja Rule claimed he and his team beat up 50 Cent in Atlanta and hit him with a bat. Rolling Stone also wrote that 50 Cent fought with members of Ja Rule's group Murder Inc in a parking lot in 2000. 
Clearly, the two have a history and Ja Rule hasn't forgotten it. At one point, he tweeted "you owe me your life boy..." He also wrote, "I own your soul @50cent and EVERYONE sees it now…you're my b—tch!!!!" 
See a few of the tweets below.
Watch Daily Pop weekdays at 12:30 p.m., only on E!