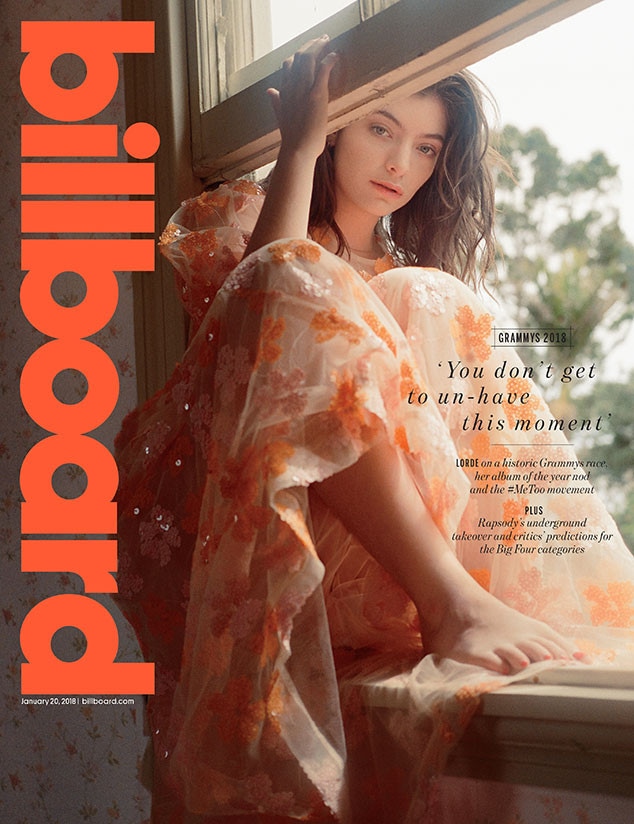 Olivia Bee
In January 2017, Lorde issued a tweet: "These old men in power have a storm coming, the likes of which they cannot comprehend." 
A year later, it seems that prophecy has been realized in the form of the #MeToo Movement, in which women continue to come forward publicly with allegations against powerful men in a variety of industries. The resulting national reckoning has ignited the Time's Up initiative, championed by leading women in Hollywood working to establish equality for women in all workplaces and rid society of sexual harassment and assault. 
So, what does Lorde have to say about everything that's happened since that standout tweet? "My prophetic tweet!" she told Billboard with a laugh. Jokes aside, the star thinks the results are crucial. "What is really interesting and important about this moment is that every man I know is having to check himself—having to be aware of his misogynistic biases, having to re-examine his understanding of consent. I think that is so overdue and so vital," she told the magazine. "It's the kind of thing that only comes about when people are brave enough to share and really bring these dudes down. I think every woman is like, 'Oh, my God, it's happening.'" 
Jeff Kravitz, Tim Mosenfelder/Getty Images, Jim Bennett/FilmMagic, Jason LaVeris/FilmMagic, Jeff Kravitz/FilmMagic for Bonnaroo Arts and Music Festival
But, as the work continues, the 21-year-old notes the importance of listening to and acknowledging all voices. 
"A really important thing, that Gabrielle Union addressed eloquently, is that we can't forget that white voices are given their moment much more willingly than voices of color. It's so important to realize that people of color weren't afforded this luxury of having everybody listen always," she explained. "But for me, it feels like one of those things where there's this chasm that opens and it's never going to close. You don't get to un-have this moment. This is forever, and the way this trickles down to everyone's lives is a permanent thing."
On the music front, there is one star in particular that Lorde thinks should have gotten more recognition by way of Grammy nominations. "Cardi B should have gotten a nomination in one of those big categories. She kind of defined 2017," she said of the rapper, who's hit "Bodak Yellow," is nominated for "Best Rap Song" and "Best Rap Performance."
Lorde herself is solely nominated for "Album of the Year" this year as the only female nominee in the category. Despite the lack of female recognition, she's happy to join a group dominated by artists of color—Jay-Z, Bruno Mars, Kendrick Lamar and Childish Gambino. 
"It's crazy I'm the only woman in my category, and I feel very proud of that. I'm wearing that mantle for sure," she told the magazine. "But I'm also stoked that I'm in there with four incredible artists of color—it's a big moment for the Grammys. It's exciting when these institutions move in the right way. To me, that is a huge victory."