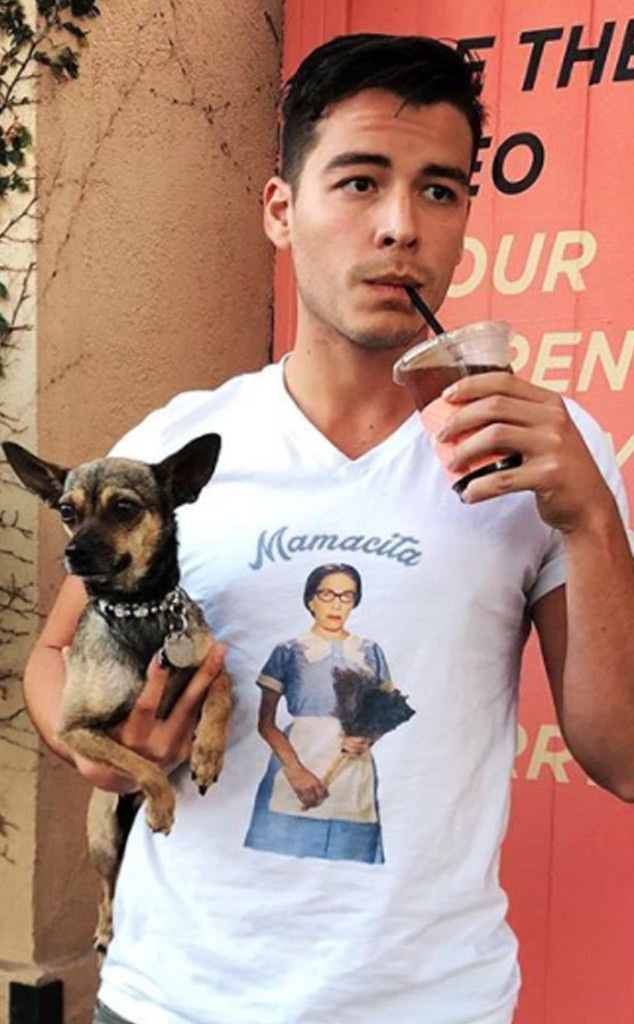 Instagram.com
Manolo Gonzalez Vergara is mourning the unexpected death of his newly adopted dog, Mamacita. The 25-year-old shared the heartfelt news on his Instagram Story. 
"We were walking to the vet, and she got startled, and she ran away and got hit by a car," Sofía Vergara's son says sobbing. "Mamacita died." 
Manolo and Mamacita had only been together for a couple of days, but it was clear that he was over the moon to have her in his life. Three days ago he posted a video of himself in his car as Mamacita sat shotgun and looked out the window. "Say hello to Mamacita, everyone," wrote.
"There was nothing they could do. Those were the best three days of my life. I'm so sorry, Mamacita," he says to the camera."
Manolo later shared a photo with a touching message for his beloved dog. 
"I love you Mamacita. I had never been as happy as I was when I was with you," he wrote. 
Sending our love and thoughts to Manolo.