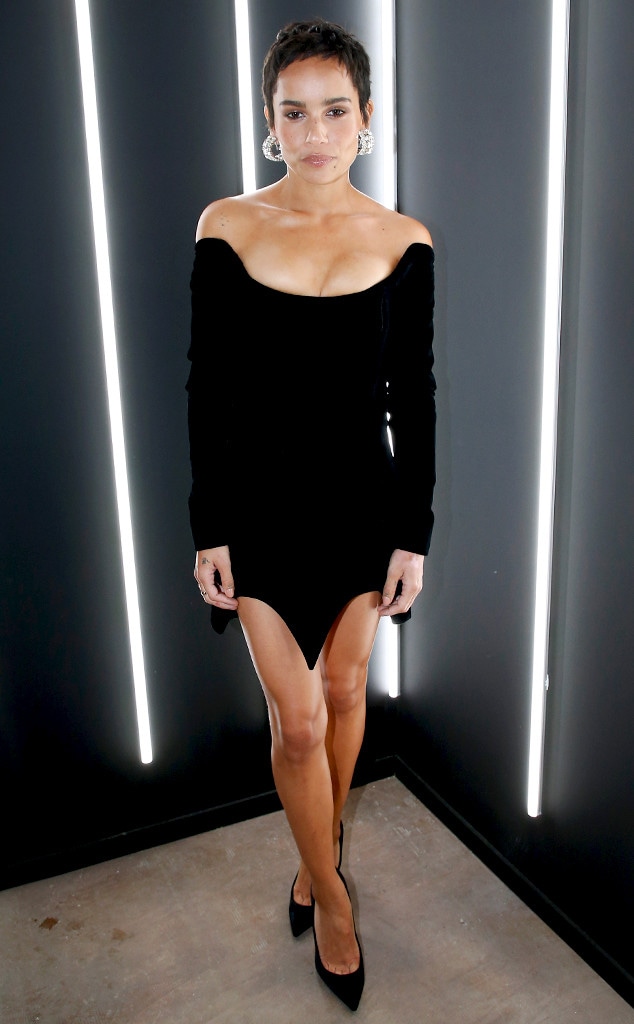 Bertrand Rindoff Petroff/Getty Images
This week, celebrity fashion will give you chills...the good kind.
While the weather remains cold, stars are warming things up with creative, weather-proof ensembles. Layering is key, thanks to looks from Victoria Beckham, Storm Reid and Meghan Markle. While Victoria and Meghan showed the appeal of turtlenecks and trench coats, Storm offered a youthful approach with a button-down top under overalls. 
Zoe Kravitz and Adriana Lima, on the other hand, demonstrated how to dress up in winter style. While both stars opted for black, Zoe made us rethink the LBD (read: little black dress) with a strapless mini dress, featuring a scoop neckline and unique hem. The American Beauty Star chose a longer dress with a high slit, then finished the look with a cropped fur jacket.
Whether you're dressing up or staying casual, there are plenty of celebrity looks that will inspire your winter wardrobes. Take a look below!