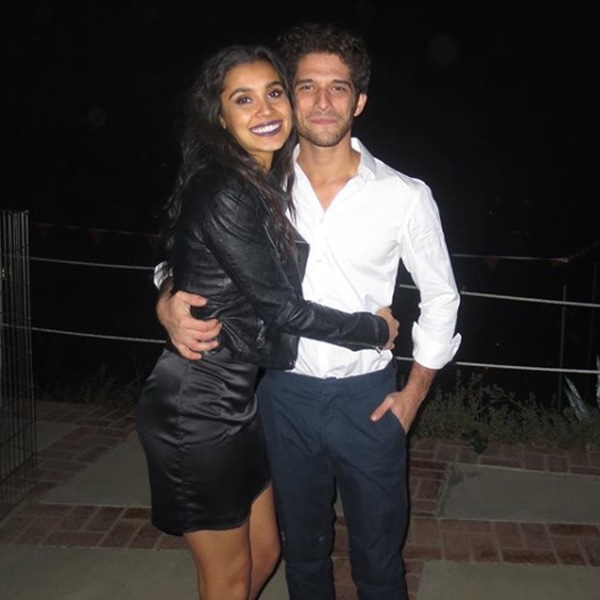 Instagram
Tyler Posey just made things super official with his girlfriend, Sophia Ali Taylor—and in the absolute cutest way!
The former Teen Wolf star took to Instagram to share an honest, heartfelt message about their relationship.
"My whole life I feel like I've done the right thing and made the right choices and have strong convictions that I feel are morally correct that I like to stick to," he began. "I'm open minded, though i accept change or new ideologies that oppose mine. I've always been proud of where I've come, what I do and what I continue to do. That being said, I am a human and have problems and issues I need to work past."
He continued, "I've always had some weird hang up when I get 'serious' in a relationship, it's hard to pin point why or the origin of it but I feel it's something that's always kind of f--ked things up for me when things are getting good. It's something that's always gotten in the way for me and the others around, whether it be a romantic relationship or a friendship."
However, now that he's recognized that, he knows it's time to overcome it.
Mike Danenberg / Universal Studios Hollywood
"I vow to give it my all to tackle these things and be the man I should be. For me and others around me. I've found someone worth it," he wrote. "At no fault to others in my past or present, I've just been able to open my eyes about it because of my girlfriend, Sophia. The reason why I like Instagram is because it documents your life for you. Like a visual journal. And as much as I'd like to share this just with my personal friends and family, I realize I have a platform and it's cool to be honest and I I think it helps others who are going through the same. This is to soph and everyone in my life, I love you all so much. F--k yeah."
Aw!
Meanwhile, Posey and Ali were first rumored to be dating in August after he told E! News he was seeing someone.
"It's fresh. It's so fresh," he told us at the time. "It's not like a secret or anything. It's just pretty new....[But] I'm happy."
He added, "I really admire her. "I think she's extremely talented and a great person. I'm inspired by her a lot, and she intimidates me sometimes, which I'm not really used to. I'm nervous right now talking about it. She's beautiful, really cool, has a lot of the same interests. I could go on about that, too."
He was smitten from the start!