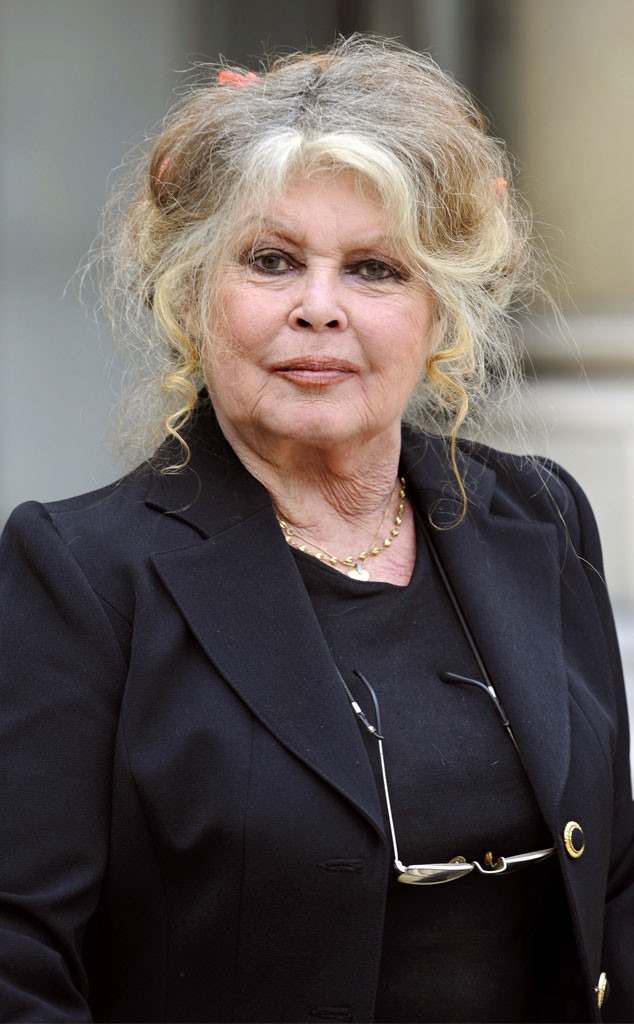 ERIC FEFERBERG/AFP/Getty Images)
Brigitte Bardot is probably not a fan of the #MeToo movement.
The 83-year-old outspoken French former film actress and '50s and '60s international sex symbol has in recent years become known as an animal activist and has stirred controversy over comments about gay people, Muslims and immigrants. In an interview with French news magazine Paris Match that was posted on Wednesday, she was asked about her thoughts on actresses who have denounced sexual harassment.
"Regarding actresses, and not women in general, it is, in the vast majority of cases, hypocritical, ridiculous, without interest," she said in French. "I have never been a victim of sexual harassment. And I thought it was nice to be told that I was beautiful or that I had a nice little ass. This kind of compliment is nice. But there are many actresses who flirt with producers to get a role. Then, so that we talk about them, they say that they have been harassed...In reality, rather than benefiting them, it hurts them."
Silver Screen Collection/Hulton Archive/Getty Images
Watch:
Kristen Bell Talks "Time's Up" Movement at 2018 SAG Awards
Bardot did not name any actress in particular. Many of them, including top stars, have in recent months accused powerful Hollywood men, such as Harvey Weinstein, of sexual misconduct.
The allegations have prompted millions of people around the world to debate the issue of sexual harassment and assault and consent and have also spurred the rise of the #MeToo movement, in which people have shared their own stories or expressed their support for victims, and the Time's Up fundraising campaign to help them.
While most stars have rallied behind the cause, more actresses besides Bardot have expressed criticism and skepticism.
French star Catherine Deneuve and 99 other French women recently signed a Le Monde column denouncing "puritanism" following the sexual misconduct scandals, They said the French equivalent of the #MeToo campaign (#balancetonporc or "Rat out your abuser.") had gone too far and was fueled by a "hatred of men." Deneuve later apologized to victims of sexual assault who were offended, but said she did not like the "media lynching" and "climate of censorship" she said the campaign had spurred.
Last week, the London Times quoted Anjelica Huston as saying, "I was not born a #MeToo girl. It wasn't who I wanted to be at school and it's not what I want to be now—a snitch."
"I think it's a very idealistic idea of young women to think that we're going to change men because we haven't done it thus far in history. Nothing has happened since the day they were wearing bearskins and wielding clubs. Men have never changed about certain things," she said, later adding, "The only way you can get round a man is to behave like you want to be in the cage with the 300lb gorilla. That's all. It's just the way it is."