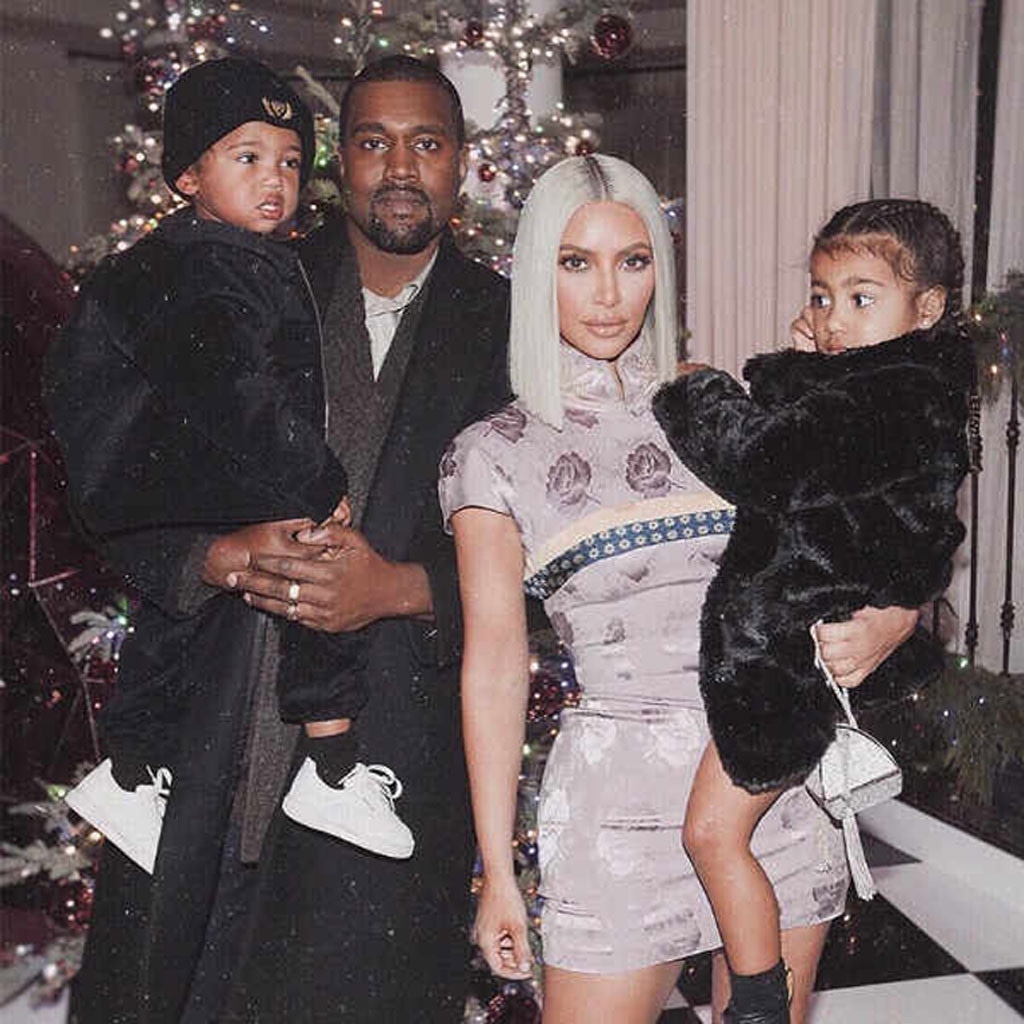 Instagram
Kim Kardashian is officially a mom of three, but getting here was no easy feat. 
While her and husband Kanye West's third little one made her healthy arrival into the world earlier this week, the reality star is now getting candid about the challenges the family faced in their journey to have another child. 
As is well known by now, the parents elected to use a gestational carrier to welcome their daughter. As the star clarified on her app, a surrogate traditionally donates her own egg and has it implanted by the father-to-be's sperm. In the case of a gestational carrier, the egg does not belong to the woman carrying the baby. As has been documented on Keeping Up With the Kardashians, Kim suffered high-risk conditions preeclampsia and placenta accreta during her first two pregnancies and heeded the advice of her doctors not to carry a baby again. 
While some may think otherwise, the makeup mogul insists not carrying the baby posed its own challenges. "Having a gestational carrier is definitely different, but anyone who says or thinks it's the easy way out is completely wrong," she wrote on her app. "People assume it's better because you don't have to deal with the physical changes, pain or complications with delivery, but for me it was so hard to not carry my own child, especially after I carried North [West] and Saint [West]."
With that no longer an option, the TV star and rapper worked with an agency to find the right carrier with medical history and a "thorough" background check in mind. Ultimately, the parents found an "amazing" match. "We have a great relationship with her and trusted her completely throughout the entire process," Kim assured. 
"I'm so grateful for modern technology and that this is even possible. It's not for everyone, but I absolutely love my gestational carrier and this was the best experience I've ever had. Our gestational carrier gave us the greatest gift one could give," she gushed.
As E! News previously reported, once it came time for the birth, both Kim and Kanye were in the delivery room and the new mom of three had the first skin-to-skin contact with her newborn. 
"The connection with our baby came instantly and it's as if she was with us the whole time. Having a gestational carrier was so special for us and she made our dreams of expanding our family come true."