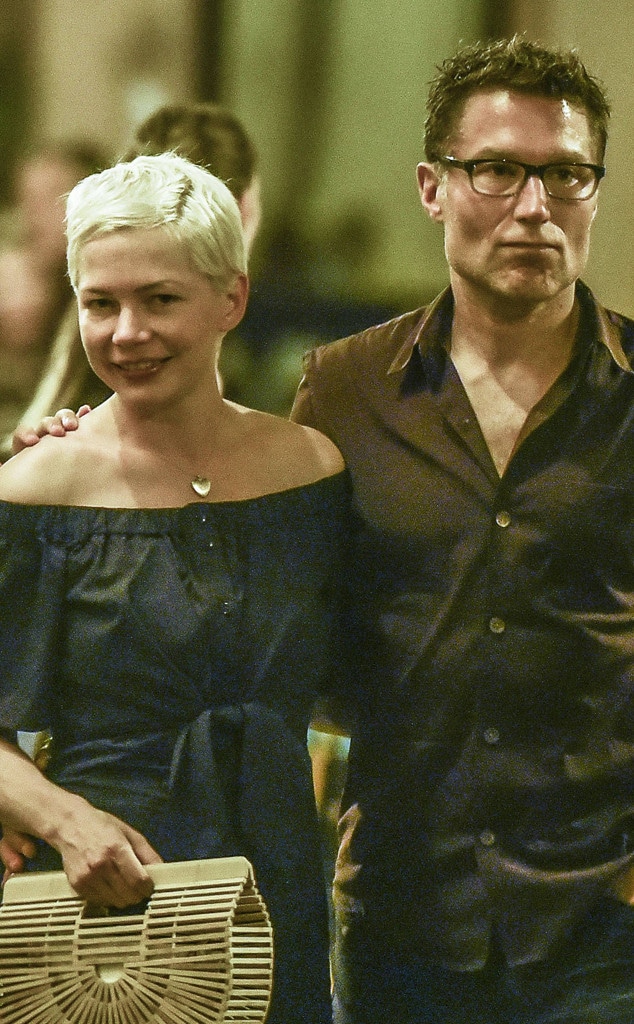 Agostino Fabio / MEGA
Is she or isn't she engaged?
That's the question fans continue to ask when it comes to Michelle Williams and her private romance with New York financier Andrew Youmans.
At the 2018 Golden Globes earlier this month, the All the Money in the World star was spotted wearing a heart-shaped diamond ring on that finger.
And while a report surfaced today that the couple is in fact engaged, her reps will not comment to confirm or deny.
"Michelle has been with Andy for longer than people think," a source previously shared with E! News. "They are very serious and were right away. She has kept the relationship under wraps and made a point not to bring him to public events."
As the speculation continues as to where this relationship status stands, we decided to learn more about Andrew. Here are five fun facts about the man making Michelle so happy.
Intelligence Is Key: According to his bio on the Handel Group website, the successful consultant first graduated with a Bachelor's Degree from Dartmouth before receiving another degree from the Harvard Business School in 1992. After being a student, Andrew briefly became a teacher and taught a class at the Stanford Graduate School of Business from 2015-2016.
Hello 2018: An eyewitness confirmed to E! News that Michelle and Andrew spent New Year's together in the Bahamas with her daughter Matilda from her previous relationship with the late Heath Ledger. The group spent afternoons on the beach reading and playing in the water. And yes, Michelle was spotted with a diamond ring on her finger. "She never took it off day after day, even when she went in the ocean," our eyewitness added.
When in Rome: Romance rumors between this pair first sparked in July 2017 when photos surfaced of a romantic vacation in Rome. The duo was spotted holding hands and kissing as they enjoyed a stroll through a busy market. After all this time, however, Michelle has yet to comment on the romance.
Family First: Rewind to 1989 when Andrew joined his family's manufacturing business Connecticut Spring. According to his profile on Humatics, Andrew became the Vice President of Operations at CSS where he began a multi-year investigation into the Toyota Production System. He currently maintains a small portfolio of companies while continuing to work on select consulting projects for Yomo Consulting.
Privacy Preference: As this romance continues, Andrew will likely be staying out of the spotlight. Without any public social media accounts or red carpet appearances on the agenda, this man appears to be focused on keeping his private life private just like Michelle. "It is very important to Michelle to keep her private life private and out of the press," a source shared with E! News. "All she will say is that they are very happy together." And you know what, that's all that truly matters.