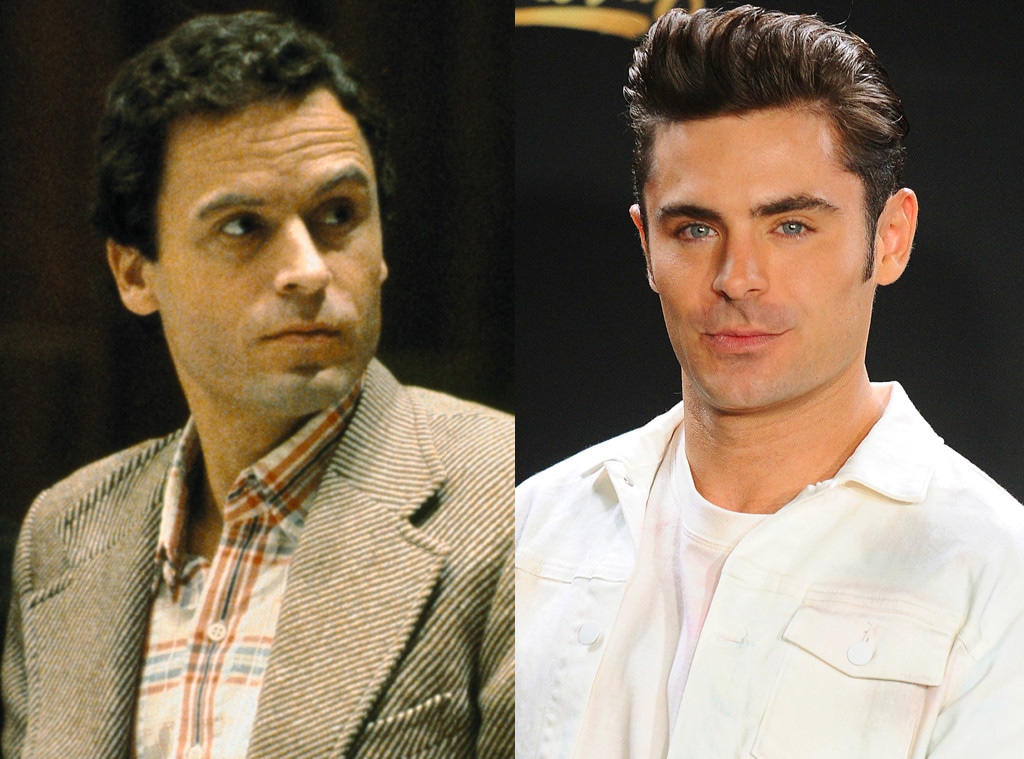 Bettmann/Getty Images; Jason LaVeris/FilmMagic
Zac Efron, you're not at East High School anymore. 
The former Disney star shared a photo from the set of Extremely Wicked, Shockingly Evil and Vile, an upcoming psychological thriller about Ted Bundy. Efron was cast as the infamous serial killer last May, and it's obvious he's getting way into character for the big role. 
"Meet Ted," the 30-year-old captioned a black and white, behind-the-scenes snapshot. From the looks of it, Zac and the Extremely Wicked crew were recreating the mug shot from Bundy's 1975 arrest in Salt Lake City, Utah. The notoriously charming criminal would ultimately escape from prison twice, and confess to at least 30 homicides before his 1989 execution. 
Extremely Wicked is told from the perspective of Bundy's longtime girlfriend, Elizabeth Kloepfer, who continued her relationship with Bundy as evidence grew implicating him in the disappearance of multiple young women in the 1970s. Lily Collins is set to star as Kloepfer, and she too shared a photo in character captioned, "Meet Liz..." 
Additionally, John Malkovich will play Edward Cowart, the judge who presided over Bundy's trial. 
The Greatest Showman co-star Zendaya recently interviewed Efron for Buzzfeed, where he touched on his "most challenging role." Referencing Extremely Wicked, he shared, "Hopefully the next one. Ted Bundy is going to be a challenge. I think it's going to be different and it's going to be fun. I'm super stoked." 
Do you think Zac makes a believable Ted Bundy? Let us know in the comments!