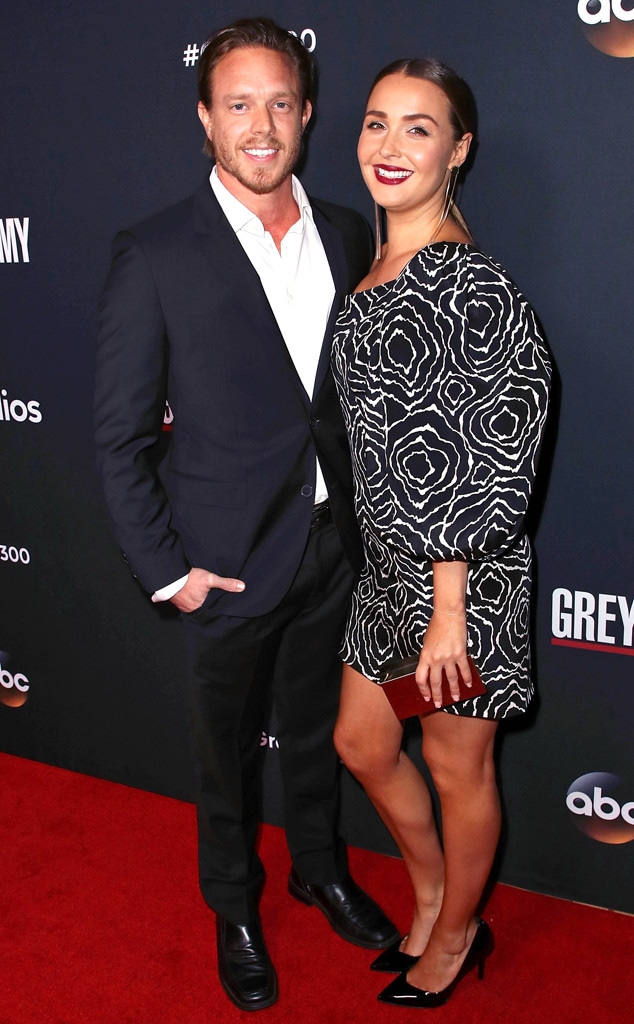 David Livingston/Getty Images
Wedding bells will be ringing for Camilla Luddington.
The Grey's Anatomy star revealed on Instagram on Wednesday she is engaged to longtime partner Matthew Alan, and did so in the cutest way: she posted a photo of their baby girl Hayden's hand holding her hand, which now bears a solitaire diamond engagement ring.
"Sooo this happened on New Year's Eve," she wrote. "I'm not sure I even let Matt get through his proposal before I started yelling YES YES YES!! Of course it was a yes! Also... Hayden approves.. ;)"'
Luddington, who plays Dr. Jo Wilson on Grey's Anatomy, also posted a close-up of the ring and a photo of herself smiling while wearing it. 
Luddington and her partner, who recently starred on the Netflix series 13 Reasons Why, have been together for at least five years.