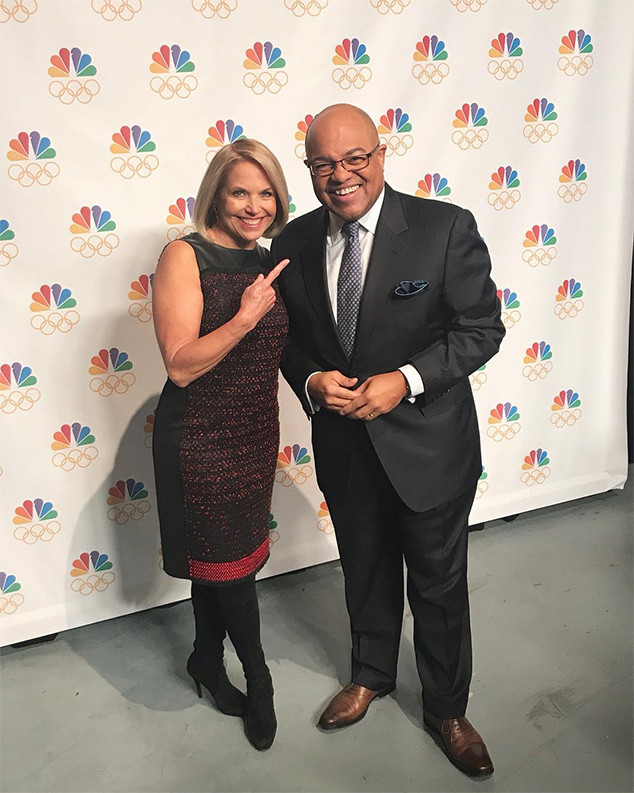 Instagram
She's back!
Former longtime Today show co-host Katie Couric will return to NBC to co-host the Opening Ceremony for the 2018 Winter Olympics in PyeongChang, South Korea. She will join ESPN sportscaster-turned NBC Sports host Mike Tirico, who had succeeded Bob Costas.
"During my years at NBC, I loved covering the Olympics and showcasing the hard work, dedication and perseverance of athletes from around the world," Couric said in a statement to NBC Sports. "The Opening Ceremony will be a chance for South Korea to share its culture and customs and for the international community to celebrate this unparalleled display of athletic achievement and sportsmanship. There's nothing quite like it."
"I'm also looking forward to working with Mike, who brings a wealth of knowledge and passion to everything he does," she said.
She also posted on Instagram a photo of her with Tirico, writing, "So excited to host the #winterolympics #openingceremony with @miketirico!! #PyeongChang2018@nbcolympics @nbcsports."
Couric had co-hosted Olympic Opening Ceremony coverage at the 2000 Sydney Winter Olympics, the 2002 Salt Lake City games and the 2004 Athens games and has also covered six Olympics on the Today show while serving as its co-anchor from 1991 to 2006. After she left the show, she anchored CBS Evening News for five years, then hosted her own talk show on ABC for two years, and then worked as the Global Anchor of Yahoo! News. After Verizon purchased Yahoo! last year and renamed it Oath, Couric ended her contract.