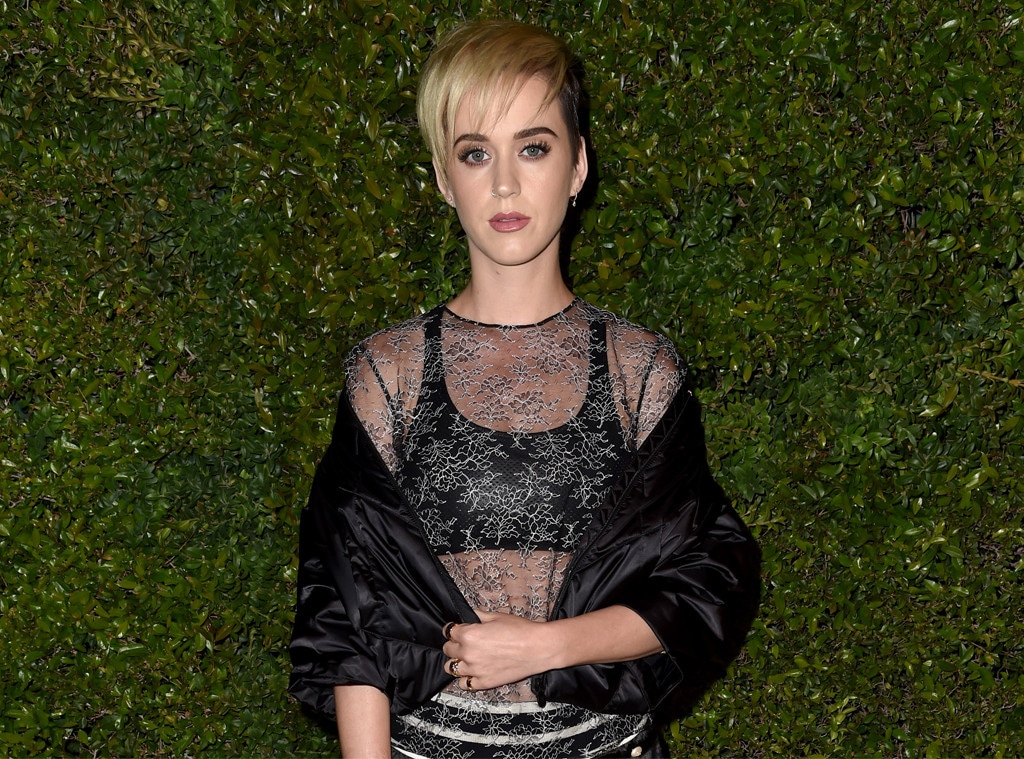 Frazer Harrison/Getty Images
Katy Perry is finally opening up about those never-ending plastic surgery rumors.
In an interview with Refinery29, the "Swish, Swish" singer admitted she's gotten fillers, but everything else is entirely real.
"I've done lasers and got [filler] injections under my eyes for the hollowing—which I'd recommend for everyone who wants a solution for their dark circles—but all of my assets are real," she revealed. "People tend to think they are fake, but it doesn't really matter."
In fact, Katy is a proponent of plastic surgery if it gives someone a boost of confidence.
"We're getting away from that negative stigma about physical alterations," she explained. "Of course, always be your authentic self—but if someone wants a nose job that makes them feel better, and they love their profile more because of it, it's like 'Go ahead!' Do whatever makes you feel better about yourself. Stay in therapy, but get it, girl."
But if plastic surgery isn't the answer to the question regarding Katy's #flawless skin, in particular, what is?
The singer revealed she's stuck to a routine that works for her and has started eating healthier than ever before.
Edward Berthelot/GC Images
She actually uses Proactiv, so she was being real when she said it works.
"They do not pay me to say that! It actually solved my acne problem,'' she admitted. "I used to have really, really bad skin in my early 20s when things were starting to pop off, so it was stress-related and my body was changing from coming out of the teenage years. I remember I was doing laser treatments, trying different ointments, going to very expensive facialists, and nothing worked. Someone recommended I try the Proactiv cleanser and I thought, 'No way, no how will that fix anything.' And I've been using it for 10 years and it's been incredible. I don't break out because of that."
She also stays away from her fast food cravings as much as possible.
"I love food, and sometimes if I'm in a bad mood, all I'll want is the classic ice cream from McDonald's that tastes the same no matter what country you're in," she explained. "But that quick dopamine hit that makes you feel good for one second turns on you in the long run. In the past year, I've eaten better than I have ever eaten—less fast food, less sugar—and the sustainability of my body is so much better. My face just glows."
Despite all the talk surrounding outer appearance, however, Katy doesn't believe someone should change based upon other people's likes or dislikes—and by that, she's speaking directly in regards to Instagram.
"A lot of us are living for that picture, and then the currency is the like," she explains. "It's hard because I'd rather not care about that and just live my life. We buy clothing and products or pose a certain way or go to an event to get a picture — it's not good for us as a society. I think it's actually the decline of civilization if we're going extreme about it. We have to find a balance, and I'm trying to find my own personal balance with it because I'm just as much a victim as everybody else."