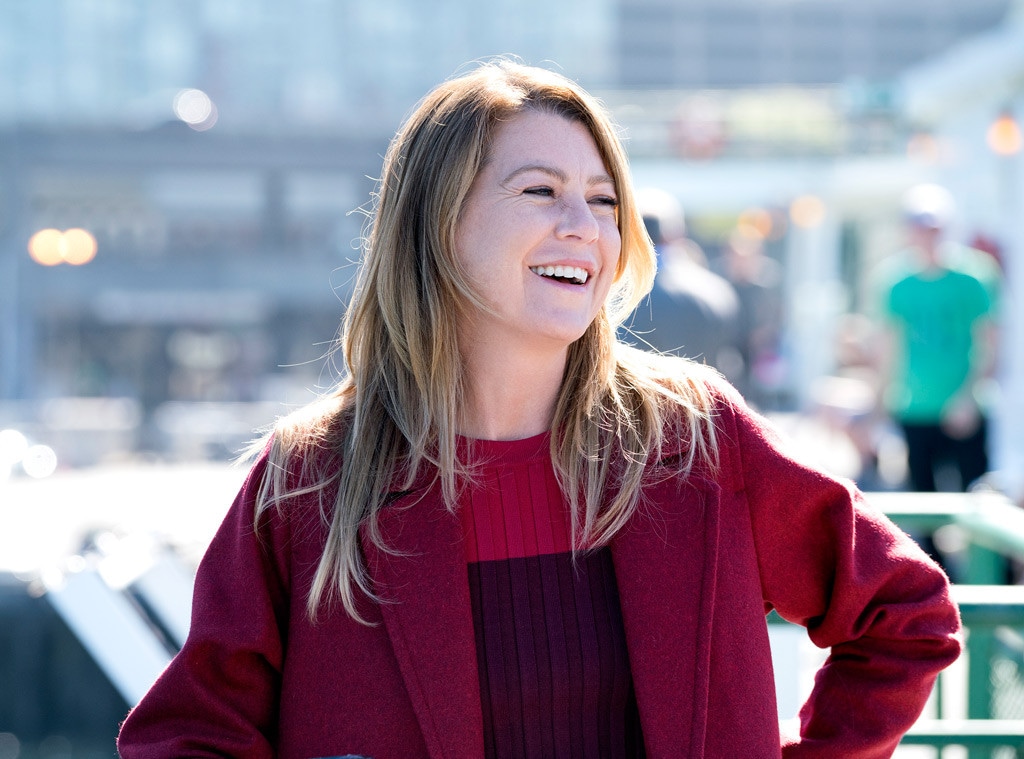 ABC
The doctor is in—at least for another two seasons of Grey's Anatomy. Ellen Pompeo has signed a new deal to remain with the ABC medical drama for at least two more seasons—should ABC renew the Shonda Rhimes creation—and she's getting new Grey's duties.
According to Deadline, Pompeo will make upwards of $550,000 per episode, making her the highest paid dramatic actress on television. The Hollywood Reporter says she'll be making $575,000 an episode, plus a signing bonus and two full backend equity points on the show, totaling $20 million a year. Pompeo will also become producer on Grey's starting midway this season and serve as a co-executive producer on the upcoming untitled Grey's Anatomy spinoff.
Just because she's signed on for two more years that doesn't mean Grey's Anatomy will end after season 16. "I've been saying since season one, 'We have two more years,'" Pompeo told Deadline.
"This show, it's taking on a life of its own, and who knows? We take it season by season really," she continued.
As for new roles after and during Grey's, the actress said she has her eye on roles behind the camera.
"Producing and directing is where I'm challenged and where I'm learning," Pompeo told Deadline. "Acting, I don't know. If the right role comes along, and it's interesting, then never say never, but I do have three kids. I don't necessarily want to travel around. I wouldn't say it's my burning desire to go act in something else."
In an interview with The Hollywood Reporter, Pompeo credited Rhimes with helping her sign this landmark deal.
"In Shonda finding her power and becoming more comfortable with her power, she has empowered me. And that took her a while to get to, too. It was part of her evolution. It's also why our relationship is so special. I was always loyal to her, and she responds well to loyalty. So, she got to a place where she was so empowered that she was generous with her power. Now, what did that look like? It looked like her letting me be the highest-paid woman on television, letting me be a producer on this show, letting me be a co-executive producer on the spinoff and signing off on the deal that the studio gave me, which is unprecedented," she said.
According to Pompeo, she went to Rhimes and said, "If you're moving on to Netflix and you want the show to go down, I'm cool with that. But if you want it to continue, I need to be incentivized. I need to feel empowered and to feel ownership of this show."
And Rhimes said, according to Pompeo, "I absolutely want to keep the show going. It's the mothership, so let's find a way to make you happy. What do you want?"
The rest? That's now TV history.
Grey's Anatomy airs Thursdays, 8 p.m. on ABC.