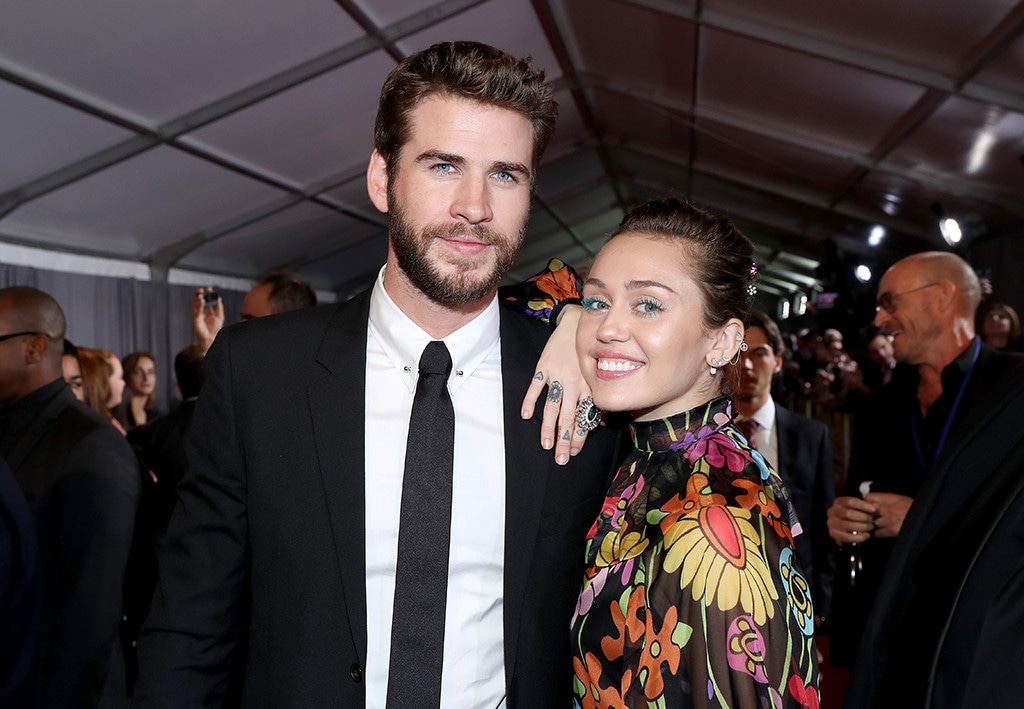 Rich Polk/Getty Images for Disney
Earlier this week, Now to Love reported Miley Cyrus and Liam Hemsworth secretly tied the knot while vacationing in Byron Bay, New South Wales, to celebrate New Year's Eve. Chris Hemsworth dismissed the report about his brother during an interview on SiriusXM's Sway in the Morning, Tuesday. While Miley is part of the family, he said, "They're not officially married."
Of course, Chris only has nice things to say about Miley—though she has disappointed him in one regard. "She's expected to put on show and bang a few songs out, but she never does. I am insisting constantly," he joked. "I'm like, 'When's the performance coming?' She's a lot of fun."
Chris, who is married to Elsa Pataky, added that he's never given his younger brother romantic advice. "I asked my mom about marriage and kids," the 34-year-old Australian actor said. "And she said, 'Look, we've been doing it for a long, long time. If there was an answer to it, and a way to do it properly, we'd have it figured out. There'd be one book that said, 'Here's how to do it.'"
Furthermore, Miley told The Sun on Sunday last year that she doesn't "envision marriage" in her future. "I'm 24. I hope I get to live a little bit more. I have too much living to do [before I get married]. Three years ago, if you'd asked me if I'd be here, this happy with this man, I'd have been stunned. I'm just riding this out. In some relationships, you lose yourself by being with someone else. Actually, it made me find myself more," the "Younger Now" singer said. "I have no idea what the next three years will bring, but if it's possible to get even happier, I'll take it."
Miley and Liam reconciled in 2016 after calling off their engagement three years prior. "I'm so crazy. I have no idea, but I had something in my heart—It never felt like it was really over," she said. "We kept a great friendship really private." Miley added that their breakup made them stronger. "It's good for people to have that space to grow individually. Otherwise, when you're with someone from 16 until 24, you grow into the same person. We got to become individuals."
Watch Daily Pop weekdays at 12:30 p.m., only on E!