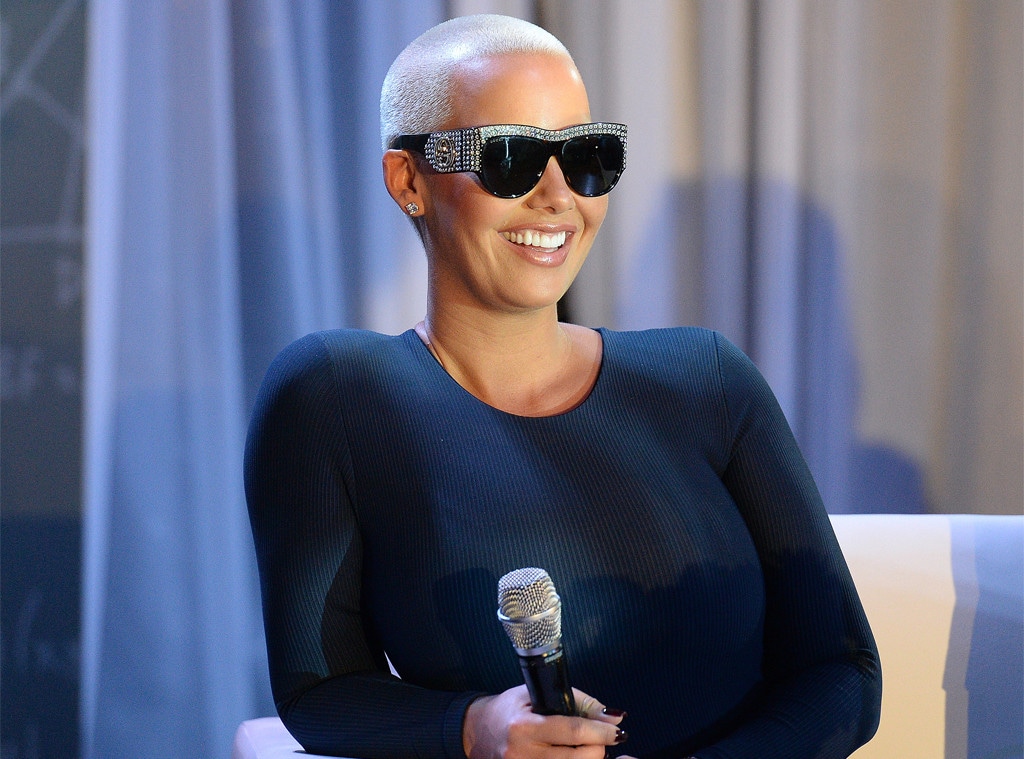 Prince Williams/WireImage
Amber Rose is getting breast reduction surgery. 
The 34-year-old model announced the news via Instagram Stories on Tuesday. 
"My breast reduction surgery is tmrw," she wrote along with a series of emojis.
While Rose said she was "really scared" about the surgery, she also said she was" really excited at the same time." She also feels like she's in good hands. She said Dr. David Matlock and Dr. Garth Fisher "are gonna take care of me." In fact, Rose shared a video of her visiting with Dr. Fisher before the surgery. In the clip, she said she was "really excited" to be able to wear spaghetti straps again, which she said she hasn't done since she was about 10 years old.
She also shared a picture of her visiting Dr. Matlock last week.
Rose has contemplated getting breast reduction surgery for a while. Back in July, she asked her social media followers for advice on whether she should go through with the procedure.
"I'm thinking about getting a breast reduction this year," she wrote on Instagram. "My boobs are stupid heavy, my back hurts and I can't wear cute lil shirts without a grandma bra. I'm really scared of the lollipop scars tho.... any advice? Are there any ladies out there that are much happier even though you have breast reduction scars? And no I don't have implants so they can't just cut around the nipples. Tell me about ur experiences – muva."
Rose has talked openly about body image before. 
"People have to realize that the supermodels we see represent 5 percent or 3 percent of women in the world," she told The Cut back in 2016. "It's not realistic. It's very realistic to have cellulite and saggy boobs—it's part of just being a human."
"It's something I try to put out with my SlutWalk," she added, citing her movement the Amber Rose SlutWalk. "There's no body-shaming. And it really is very difficult. When you see these images, you think I don't look like that. Embrace the skin that you are in. If you really do want to change, put your mind to it. Try to work out and eat better. I love cheeseburgers and tacos. Those are my two favorite things. I'll probably never have the perfect body and I'm okay with that. As a celebrity now, I embrace it and I embrace my curves. I have a platform to help other women embrace it as well."