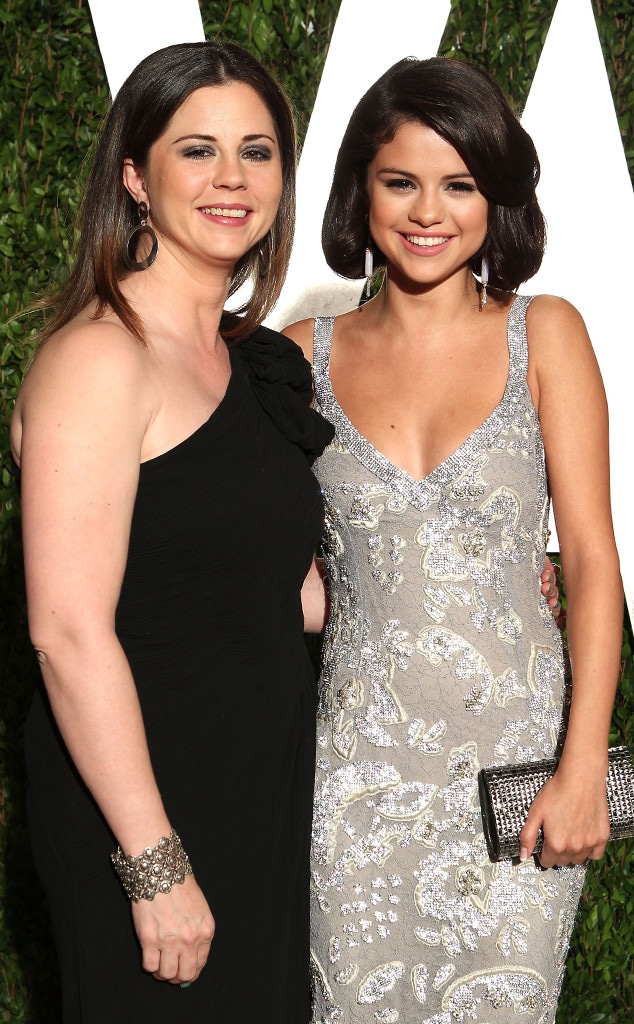 Christopher Polk/VF12/Getty Images for Vanity Fair
A girl's gonna do what a girl's gonna do...
On Monday, Selena Gomez's mother, Mandy Teefey, wrote on her Instagram comments that she told her daughter not to work with Woody Allen on the director's upcoming romantic comedy A Rainy Day in New York—but that the songstress wasn't hearing. Gomez will be appearing in the film that is due out later this year.
On Monday, a follower @victorcircus wrote on Teefey's account, "Make Selena write an apology about the woddy Allen film [sic]."
Instead of remaining silent, the hands-on mom, who used to be her daughter's manager responded in a surprisingly candid way, claiming she had a conversation with the "Bad Liar" singer and advised her not to sign on with the controversial movie man, whose adopted daughter Dylan Farrow has accused him of molestation. 
Teefey wrote, "Sorry no one can make Selena do anything she doesn't want to. I had a long talk with her about not talking with him and it didn't click."
The 41-year-old continued, "Her team are amazing people. There is no fall person here. No one controls her. She makes all of her own decisions."
Probably what was most surprising about the blunt comments was when Teefey wrote, "No matter how hard you try, it falls on deaf ears."
Meanwhile, Gomez's cast mates Rebecca Hall and Timothée Chalamet announced in Instagram posts in the last week that they regretted their decision to work with the director and that they'll donate their salaries from the film to support efforts against sexual assault.
The controversial film also stars Elle Fanning, Jude Law, Diego Luna and Liev Schreiber.
As for Teefey, the mom has been particularly outspoken about her famous daughter's decisions in recent days.
Over the weekend, Gossip Cop reported that the manager said that she was "not happy" about the singer's renewed romance with on-again/off-again boyfriend Justin Bieber but is not interfering in her daughter's life.
On Saturday, GossipCop, known for debunking celebrity news reports, quoted Teefey as saying she is "not happy" with her daughter and Bieber's latest reunion, but says, "Selena can live her life however she wants as long as she is happy, safe and healthy."
"She is 25 years old and knows what is at stake with her health. I do not control her the way it has been portrayed," GossipCop quoted Gomez's mother as saying. "Selena is an adult and can make her own choices."
Days after her break up with The Weeknd, Gomez rekindled her romance with Bieber.
In December, a source told E! News that Gomez's family is "not happy" about her relationship with Justin and is worried about the "Come and Get It" singer, who had a secret kidney transplant over the summer, and her notorious ex, who she dated on and off for three years until their 2014 split.
Gomez's rep did not comment to E! News about Gossip Cop's reported remarks by Teefey.