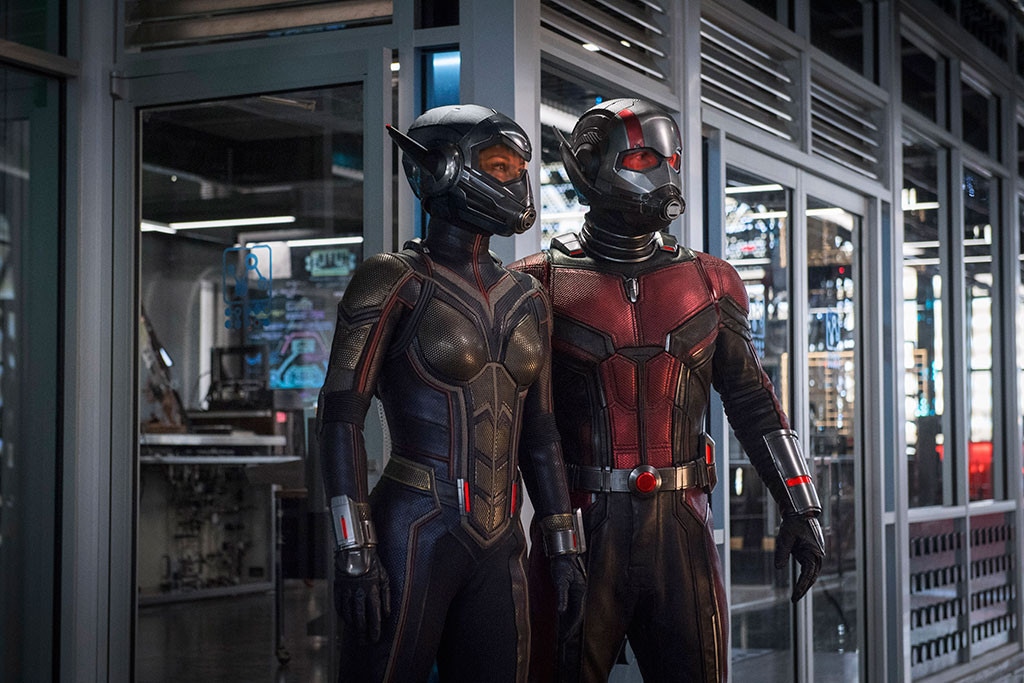 Walt Disney Studios
Ant-Man and the Wasp are ready for action. 
Ahead of the July 6 release of Marvel Studios' Ant-Man sequel, fans are getting a better glimpse at both superheroes all dressed up and ready to get to work, helmets and all. Walt Disney Studios unveiled the image on Tuesday along with more of what to expect for the upcoming film, directed by Peyton Reed and starring Paul Rudd and Evangeline Lily as the titular characters.
Bobby Cannavale, Judy Greer, Michelle Pfeiffer, Laurence Fishburne and Michael Douglas will also appear in the film. 
Per a newly released synopsis, Ant-Man, also known as Scott Lang, is struggling to balance his home life with his superhero role. Meanwhile, the Wasp, also known as Hope van Dyne, and Dr. Hank Pym, played by Douglas, approach him with a mission to fight as a team with van Dyne as they "uncover secrets from the past."
The movie comes in the aftermath of Captain America: Civil War and 2015's Ant-Man. 
Now, the wait is really on until the movie's official debut this summer!