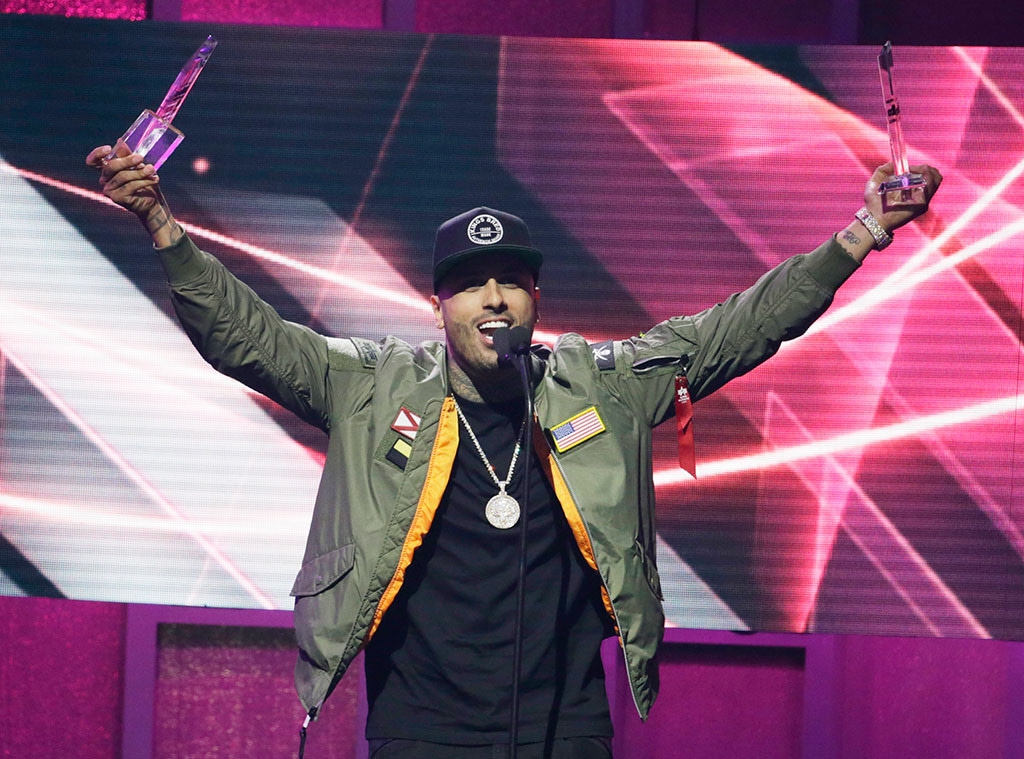 AP Photo/Lynne Sladky
Nicky Jam's life story is coming to a small screen near you. 
The journey that led Nicky, who was born Nick Rivera Caminero, to be one of the biggest names in Latin music is going to be told in his bio-series Nicky Jam: El Gandor starring the reggaeton superstar himself which is set to exclusively premiere on Telemundo, followed by its launch on Netflix outside of the US. 
"I'm extremely excited we started on the production of my biographical series Nicky Jam: El Ganador, which people around the world will be able to see on Telemundo," said the double platinum artist in a statement. "It's something I've wanted to do for a long time, so thanks to all those who supported me and have worked to make my dream come true."
The series promises to take viewers from the very beginning of his troubled start in Boston to his downfall on the streets, to becoming the king of one of the most popular musical genres. 
Nicky told E! News last year that his story is one of rebirth, and that he identifies with the legend of Phoenix. 
"Well everyone has called me The Phoenix for the last two years because whoever knows the story of my music and my career will be aware that I had a downfall that lasted for more than a decade without me coming out with new music and nothing was happening. I had a lot of problems; I was in the dark with drugs and alcohol. It was a very dark moment in my life," Nicky tells E! News. "So when I did this comeback with three number one songs on the Billboard charts and every song that I've come out with has been a hit with crazy views on YouTube, people started comparing me to the story of the Phoenix because of everything that's happened to me. I honestly didn't know a lot about the Phoenix story, so I did research, and I said, 'Yes, this is who I am. I came back up from the ashes.' So at first, the tour was called The Fénix Tour, and it was a successful tour. Then from there, I said, 'We need to call this the Fénixalbum.'"
Nicky Jam: El Ganador is set to begin production this week in Medellín, Colombia, and will be comprised of 13 episodes. The bio-series will be directed by the acclaimed film and music video director Jessy Terrero. The filming will also include locations like Mexico, Puerto Rico and New York. 
In the US, the show will be made available on Netflix after premiering on Telemundo.