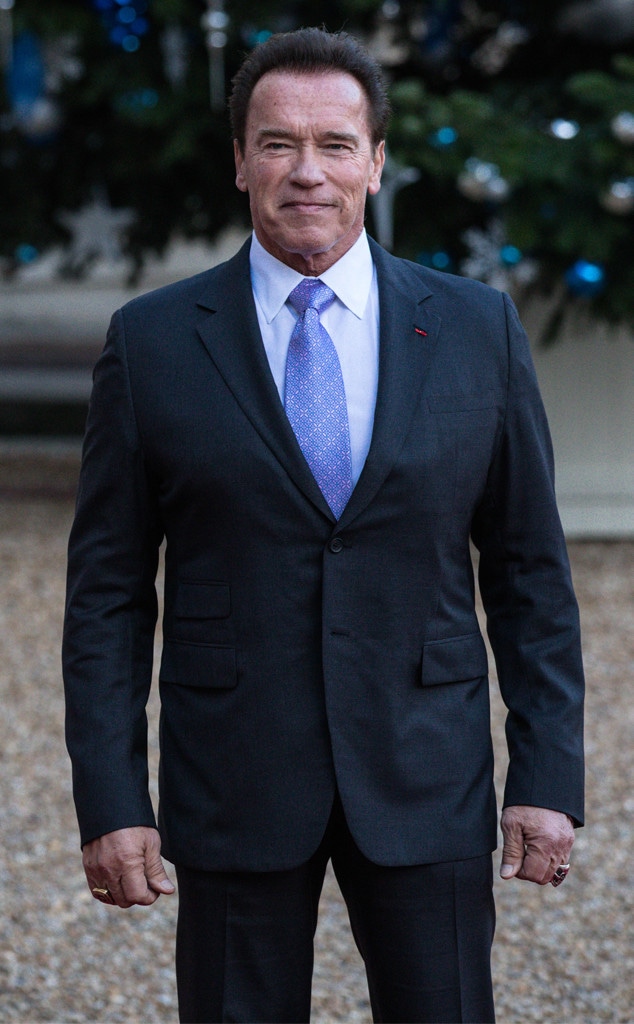 Aurelien Morissard/IP3/Getty Images
Arnold Schwarzenegger called Eliza Dushku "courageous" for speaking out about her sexual molestation allegations against stunt coordinator Joel Kramer.
On Jan. 14, Tom Arnold, who starred alongside Dushku and Schwarzenegger in the 1994 film True Lies, tweeted he, director James Cameron and co-star Jamie Lee Curtis "would've done something" had they known about the allegations. 
Yesterday, Schwarzenegger replied by writing, "Tom, you bet your ass all of us would have done something. I'm shocked and saddened for Eliza but I am also proud of her - beyond being a great talent and an amazing woman, she is so courageous."
Schwarzenegger and Arnold aren't the first cast members to react to the allegations. In an article penned for The Huffington Post, Curtis claimed Dushku confided in her about the allegation a few years ago.
"I was shocked and saddened then and still am today," Curtis wrote.
Cameron also spoke out about the allegations during the Television Critics Association event in Pasadena, Calif. on Saturday
"Directors are historically pretty oblivious to the inter-personal things that are happening on the set, because they're focused on what they're doing creatively, but had I known about there would have been no mercy," he said, according to People. "I have daughters. There really would be no mercy now." 
He then added, "Eliza is very brave for speaking up. It's just heartbreaking that it happened to her."
Kramer has repeatedly denied accusations that he lured Dushku into a hotel room when we was 12 years old. Kramer called the allegations "entirely untrue" and a "well-crafted fabrication" in a lengthy statement to E! News.
"These accusations are entirely untrue," part of his statement read. "While filming True Lies I treated Ms. Dushku with respect and was protective of her safety and welfare as is appropriate to my position as a stunt coordinator. A film crew is like a family, and Eliza was always treated and protected as a member of the family. I never behaved in any way inappropriately with her. I was never in a position where I was alone with her and even while working with her on set her female stunt double was always there to help her into her harness, offer support and ensure her well being."
Kramer has since been dropped by his talent agency. He also faces two more allegations of sexual misconduct.