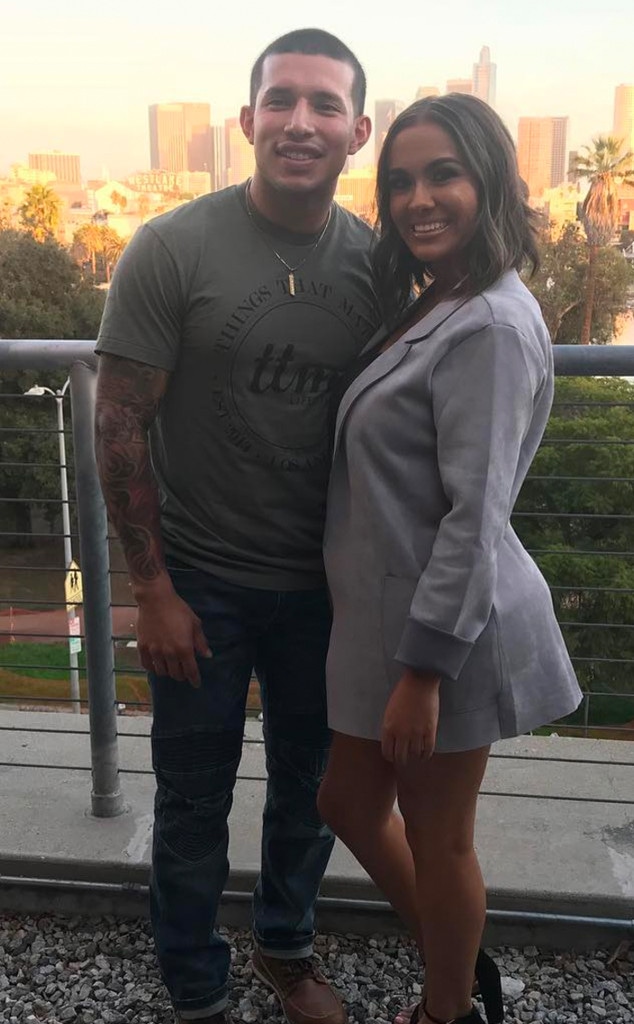 Instagram
Javi Marroquin and Briana DeJesus have called it quits.
The Teen Mom 2 stars have ended their relationship, Briana confirmed Tuesday on Instagram. She also told Blasting News, "Javi and I are not together anymore. Our future just doesn't line up. He doesn't want me to get my surgery for a breast lift, lipo, and tummy tuck (which I'm doing in two weeks) because it'll look bad on his name at work. Also, I don't plan on moving in with him in the summer and for these reasons, he broke up with me."
She then shared, "I have no bad things to say to about him. He wanted a wife and home right now and I didn't see a reason to rush. I wish him the best going forward, and I am sad things panned out this way, but this is where things currently stand. Again, we are no longer together."
After much speculation about their relationship status, Javi told People in Oct. 2017 that he and Briana were an item. "We are dating," Javi shared with the publication just three months ago. "We've been friends for a while and we weren't in a rush."
However, Briana later told E! News, "Nothing is going on." Her rep also shared with E! News the two are just friends.
But a month later, Briana was there to celebrate Javi's son Lincoln's birthday. "Thank you friends and family that came and made Lincoln's birthday extremely special," Marroquin wrote on Instagram. "Huge thank you to my girl @_brianadejesus helping me put this together and thank you @miss_teenyfabsmama for these awesome shirts. Linc loved them."
Briana also posted to Instagram, sharing the same photo from the celebration with the caption, "Happy birthday big boy ❤️ @javim9 and shout out to @miss_teenyfabsmama for the shirts ❤️❤️❤️ #goals."
Both posts have since been deleted. Briana and Javi have also deleted a photo from their Instagram pages that they posted in December which showed the duo kissing.