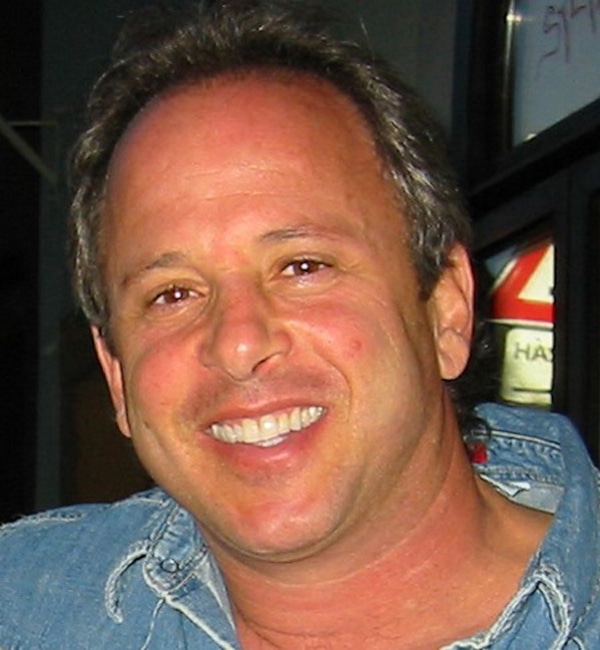 imdb.com
After Eliza Dushku accused Joel Kramer of sexually molesting her when she was 12—an allegation he repeatedly denies—two more women have accused the stunt coordinator of sexual misconduct.
According to Deadline, which broke the story, Laura Albert was working as a stuntwoman for Kramer when she invited her sister and her sister's friend to visit the set of Virus back in 1997. After touring the set, Albert allegedly invited her sister and her friend—who were 15 and 16 years old at the time and in the 10th grade—to go go-karting with the stunt personnel. Once the stunt department finished go-karting, Kramer allegedly "lured" the girls to go swimming at his hotel pool. Albert claimed he then "pulled his dick out and said, 'You cannot handle this,'" before swimming towards them. 
"My sister ended up leaving and she left her friend there with Joel," Albert said. "Joel had sex with the 16-year-old girl. She was 16. He was 39. His room number was 424."
20th Century Fox Home Entertainment
Kramer denied inviting the girls to his room but admitted he "fooled around" with the friend. 
"I did not invite the two girls up to my room," he told Deadline. "One girl on her own came to my room as she was legal age." 
In a written statement, he added "The stunt crew all stay at that hotel. I was swimming laps one early evening and the sister of one of my stunt doubles and her friend showed up at the pool. I did not invite them. They swam around and I finished my laps and went up to my room alone. Period. You don't know me, but I am not a liar. Thirty minutes later there was a knock at my door and her friend was there and asked to come in. She came in and we fooled around but no intercourse. She left about 1/2 hour later. I honestly did not know she was 17. Tattoos, and yes, pretty. When I found out I was devastated. I also checked with the local laws and found out 16 was the consensual age. It bothered me for years. Yes all was consensual." 
Albert said she called the Wilmington Police Department after she heard about the allegations a month later but said she was told the legal age of consent in North Carolina was 16. Albert even said she confronted Kramer about the claims. 
"The next day I went to work and confronted Joel Kramer. It was just he and I in his stunt trailer and I point blank said to him: 'I'm going to ask you one question, and if you lie to me, I am going to let the parents come in and go to the producers and let all of hell rain down on you. Did you have sex with her?' And he said 'Yes,'" she told Deadline.
In addition, another anonymous stuntwoman claimed Kramer sexually assaulted her in the 1970s or 1980s while they were carpooling in the San Fernando Valley on their way to meet up with stunt people.
"When I got into Joel's vehicle, instead of driving me to the other place, he drove us up into the hills on the south side of Ventura Boulevard into a quiet residential area," she said. "He pulled his vehicle over, unzipped his pants, pulled out his penis. He grabbed me by the back of my head and forced my face down onto his penis and came in my mouth. He then released my head and cleaned himself up. I must have as well. I really don't remember if he gave me tissues. I cannot remember if words were exchanged of any type, but he did drive me to the other place, where the group had gone."
Kramer denied the allegations to Deadline and called them a "fabrication." 
"It saddens me that now people will use me as their target of opportunity," he told the media outlet. "Please do not take these at face value. I am sorry for this witch hunt."
He then added: "I have been upfront and truthful on all facets. I am not this damned A-hole the media and others portrays me as. I am so depressed and shocked over all of this. There's nothing I can say or do that many just want to chastise myself and kick me to the curb. We all make mistakes, but do I have to pay dearly for those that are not of my doing?"