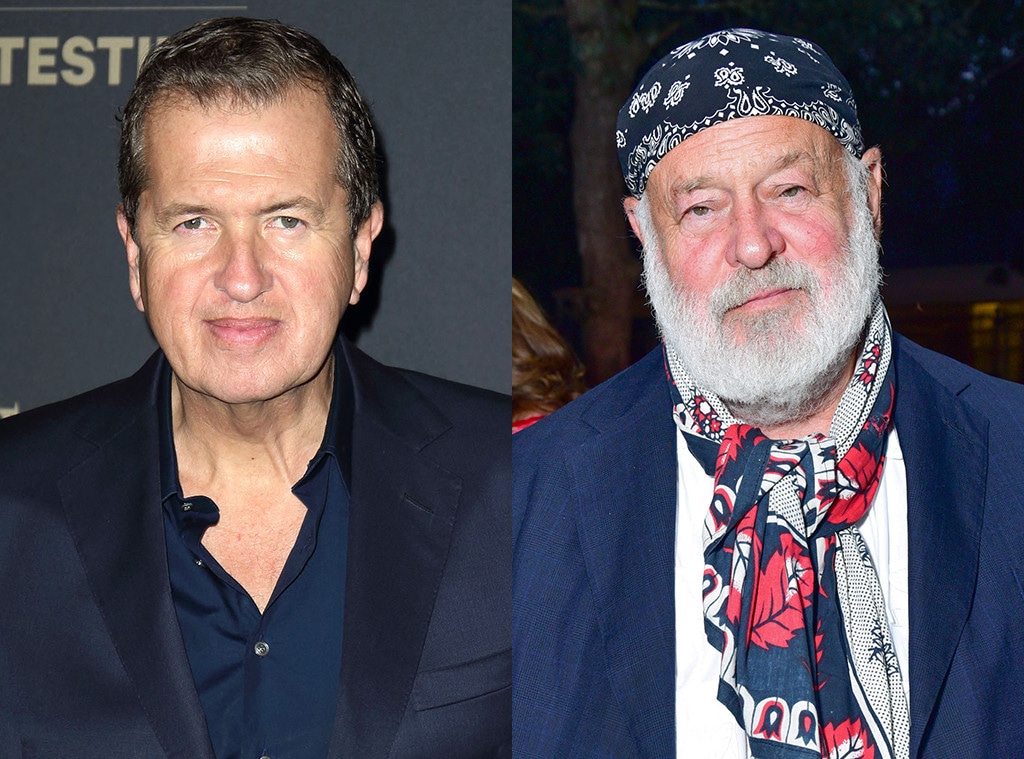 WireImage/Getty Images
Anna Wintour has announced that Condé Nast is putting its working relationship with famed celebrity photographers Mario Testino and Bruce Weber on hold in wake of sexual misconduct allegations made against them.
Vogue's editor in chief and Condé Nast's artistic director made her comments in a message posted on the magazine's website on Saturday after The New York Times reported that 13 male assistants and models claimed Testino subjected them to sexual advances and that 15 current and former male models claimed Weber exhibited coercive sexual behavior, often during photo shoots. Both photographers have denied the allegations.
"Both are personal friends of mine who have made extraordinary contributions to Vogue and many other titles at Condé Nast over the years, and both have issued objections or denials to what has emerged," Wintour said in her statement. "I believe strongly in the value of remorse and forgiveness, but I take the allegations very seriously, and we at Condé Nast have decided to put our working relationship with both photographers on hold for the foreseeable future."
Dimitrios Kambouris/Getty Images
The photographers have not commented on Wintour's decision.
Testino's lawyers challenged the characters and credibility of the accusers and also said they spoke to several former employees who were "shocked by the allegations" and added that they "could not confirm any of the claims," the New York Times had reported.
The outlet also quoted Weber as saying in a statement via his lawyer, "I'm completely shocked and saddened by the outrageous claims being made against me, which I absolutely deny."
Meanwhile, Wintour also said that Condé Nast will adopt new guidelines for outside contributors, "which has emerged after bracingly honest discussions—with model advocates and agents, stylists, photographers, hair and makeup artists, set designers, and many of our own editors."
"The goal of these conversations has been to understand how we can create safe and positive environments for everyone we work with," she said.
New rules include no longer allowing alcohol on Condé Nast sets, making sure all models appearing in fashion shoots commissioned by Condé Nast are 18 years of age or older and making sure any shoot involving nudity, sheer clothing, lingerie, swimwear, simulated drug or alcohol use, or sexually suggestive poses must be approved in advance by the subject.