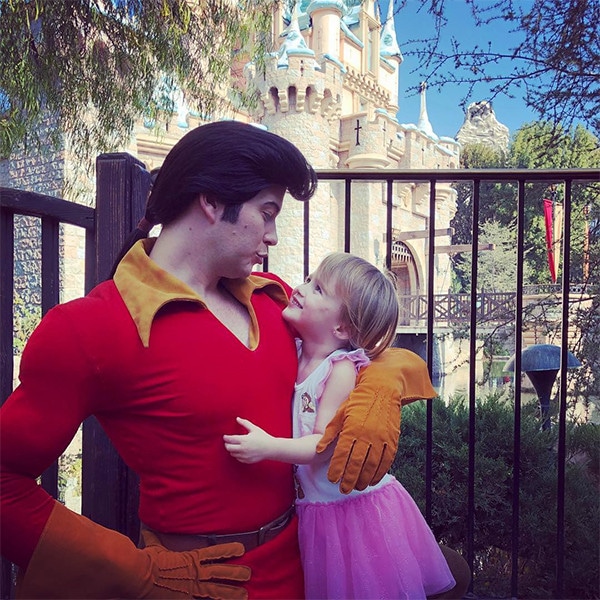 Instagram
Even Kelly Clarkson's daughter River Rose is awed and inspired by Gaston.
On Thursday, the singer and her family took a trip to Disneyland. There, her and husband Brandon Blackstock's 3-year-old daughter took quite a liking to a Disney Cast Member dressed as Beauty and the Beast's jacked villain. Clarkson posted on her Instagram page a photo of River wearing a dress with characters from the animated movie and cuddling up to Gaston by Sleeping Beauty Castle. She is positively swooning!
"Oh great so she's into bad boys at the age of 3," the singer wrote. This should be fun #Disneyland."
Because there's just one guy in town who's got all of it down...and his name's G-A-S-T...