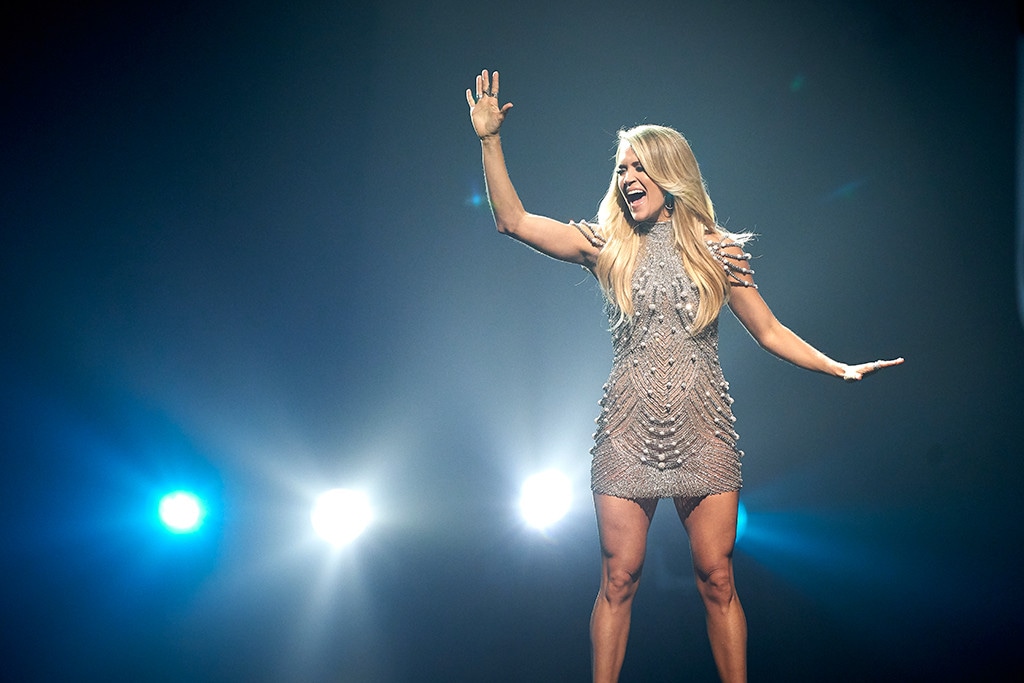 Paul Drinkwater/NBC Sports
Carrie Underwood will open NBC's Super Bowl LII Feb. 4 with a video for "The Champion." Underwood, who has been the voice of NBC's Sunday Night Football for the last five seasons, co-wrote the song with Chris DeStefano, Brett James and Ludacris, who also raps on the song.
The music video was filmed last year, before Underwood's accident that resulted in over 40 facial stitches, and the song premiered online Friday. "When we were writing 'The Champion,' our main focus was to celebrate athletes at the top of their game, but we also wanted the song to resonate with people in their everyday lives. We hope the lyrics will inspire people to push themselves beyond their limits to conquer anything they are trying to accomplish or overcome," Underwood said in a statement. "There's a champion in every single one of us!"
"I am invincible, unbreakable / Unstoppable, unshakeable / They knock me down / I get up again / I am the champion / You're gon' know my name / You can't hurt me now / I can't feel the pain," she sings in the chorus. "I was made for this / I was born to win / I am the champion."
In a statement to E! News, Ludacris said, "It was a pleasure to collaborate with Carrie for this inspirational song." Fred Gaudelli, executive producer of NBC Sunday Night Football and the Super Bowl LII presentation, added, "When we met with Carrie last year to discuss the Super Bowl open, we each brought ideas. Carrie presented first. After she spoke, we looked at each other and said, 'That's the one.' Later on, our Olympics producers listened to 'The Champion' and decided that it would be a perfect complement for our Winter Games coverage. We are excited to highlight 'The Champion' in two events on the global stage in February." The competition will kick off on Thursday, Feb. 8, a day before the Opening Ceremony on Friday, Feb. 9. The Winter Games will run through Sunday, Feb. 25, the day of the Closing Ceremony.
(E! and NBC are both members of the NBCUniversal family.)