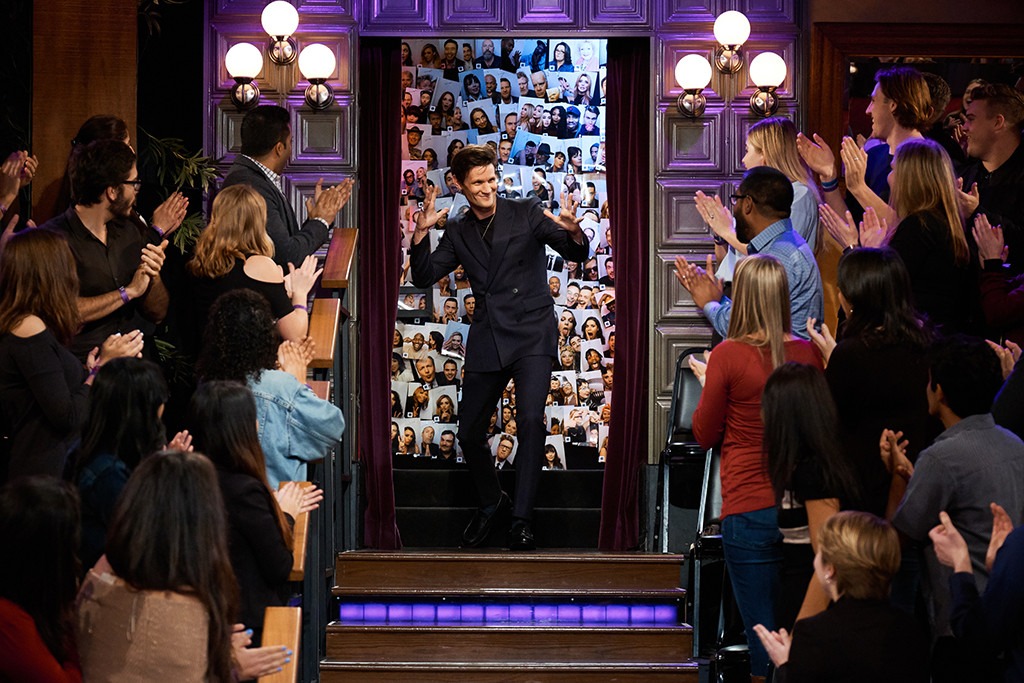 Terence Patrick/CBS
James Corden is, admittedly, "dear, dear friends" with Matt Smith. And that's why he had no problem sharing an embarrassing story about the Crown actor on The Late Late Show Thursday.
Smith was a guest at Corden's wedding five years ago, when the TV host married Julia Carey at Babington House in Somerset. Other celebrity guests included David Carr, Dominic Cooper and Natalie Imbruglia, while Snow Patrol's Gary Lightbody sang at the end of the ceremony. When Corden mentioned the wedding, Smith blushed. "Oh, no!" he giggled. "Don't mention the wall!"
"You were the star of our wedding in many ways," Corden said, seemingly teasing his pal for drinking too much during the wedding reception. "Do you remember anything about that day?"
"I've got a scar on my chin where I fell up the stairs. I fell in a fire [place]—twice! It wasn't alight, thank God; I am a fire hazard. I danced with Kylie Minogue, which was glorious. And then your dad put me in a car," Smith said, as fellow guest Tyra Banks laughed at his story. "At the end, he was like, 'Matt...Come on, son. It's time. It's time.' He put me in the car; it was a silver Mercedes. I got in, and I closed the door, and I got around the side and ran back inside!"
It was a wild night, for sure. "But what a wedding!" Smith said.
"A good wedding!" Corden said. "It was a good wedding!"
The Late Late Show With James Corden airs weeknights at 12:35 a.m. on CBS.