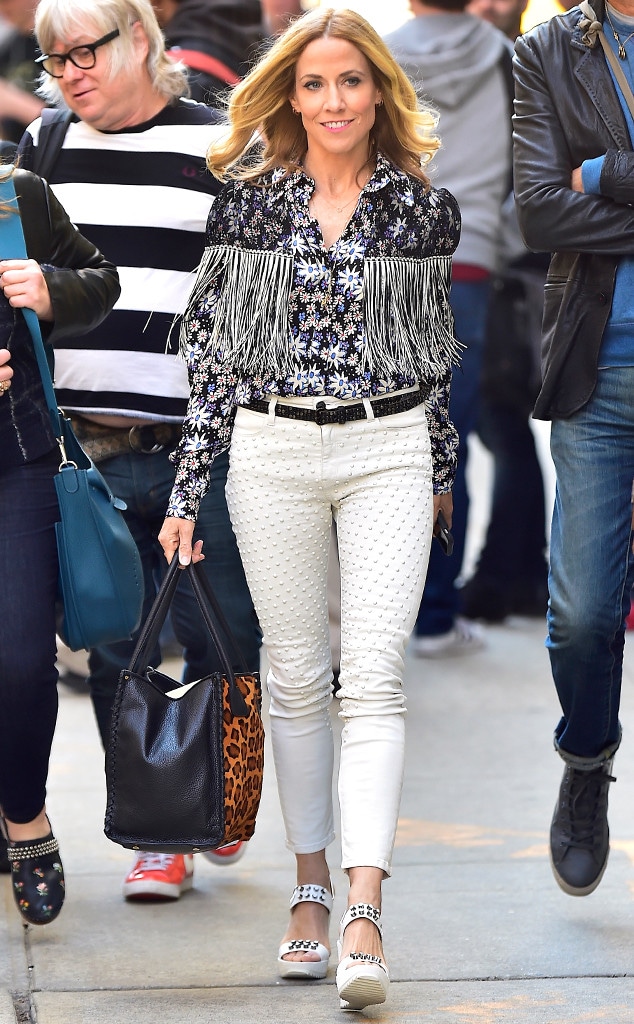 Alo Ceballos/GC Images
Safe to say Sheryl Crow won't be tuning into The Four next week. 
The singer-songwriter took to Twitter Thursday evening with a message regarding FOX's new singing competition, and her apparent distaste for one of the show's panelists, Republic Records president Charlie Walk. 
"Seriously!! Who the heck is Charlie Walk?" Crow wrote. "An artist is not a brand, Charlie. That is what is wrong with the music industry. Bogus pretentious TV talent show."
The "Soak Up the Sun" songstress had nothing specifically negative (or positive that is) to say about Walk's fellow panelists, Sean "P. Diddy" Combs, Fergie, Meghan Trainor and DJ Khaled. 
This isn't the first time The Fox has been asked to address criticism. 
In a recent interview at FOX's TCA Press Tour, Diddy and DJ Khaled defended The Four from critics who say it won't stand out from other music competition programs. "As long as there's music, this genre can continue to grow," Diddy said. "We're coming with a rambunctious, captivating…energy."
Khaled added, "You can't put a cap on success in talent. There's new talent that's coming out every day. This is music we're talking about. Music's forever. It's forever."
And to answer Sheryl's question, Walk was named president of Universal Music Group's Republic Records in 2016, and is known for working with DNCE, Hailee Steinfeld and Enrique Iglesias. 
E! News has reached out for comment from Crow and FOX. 
The Four premiered tonight at 8 p.m. on Fox.