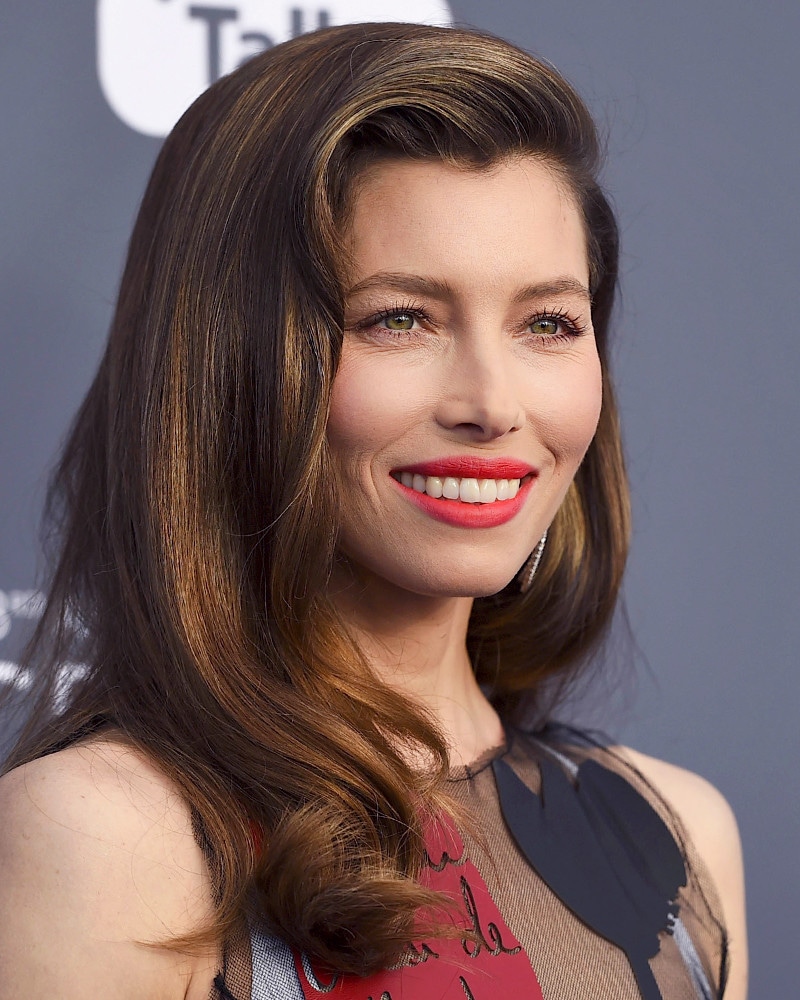 Jordan Strauss/Invision/AP/REX/Shutterstock
If only we had a time machine.
If Jessica Rabbit traveled into the future, she'd come back looking like Jessica Biel at the 2018 Critics' Choice Awards...or at least that's what hairstylist Adir Abergel thinks anyway.
"[Jessica's hair] had one big magic wave with a smooth finish toward the bottom," he told E! News. "It was modern version of a classic style."
The Sinner star graced the red carpet in a sheer Oscar de la Renta spring 2018 dress, featuring black tulle with ruby and spinel bonded laser-cut leather.
Since the dress had a lot of sheer components, the hairstylist wanted to mimic the sheen seen on the leather patches. "I wanted something classic, kind of playful and more polished," he added.
To create this look, the creative director of Virtue applied the brand's Uplifted Volumizing Whip at the roots and an anti-frizz cream from the mid-shaft to ends to create a polished, luxurious texture and blow-dried the hair with a round brush. After creating a deep-side part, Adir used a one-and-a-quarter-inch iron to create thick, barrel curls, which then he pinned into place.
Now he's the most important step for fans at home: "Let it cool!" he advised.
Then backcomb the roots until it's as high as the heavens (see Adir's behind-the-scenes IG for reference). Brush it out and then apply a moldable hairspray with memory to hold. Add a little hair serum for red carpet-quality shine at the ends—and voila!
"It's a luxurious, glorious mane that everyone wants right now," he said.