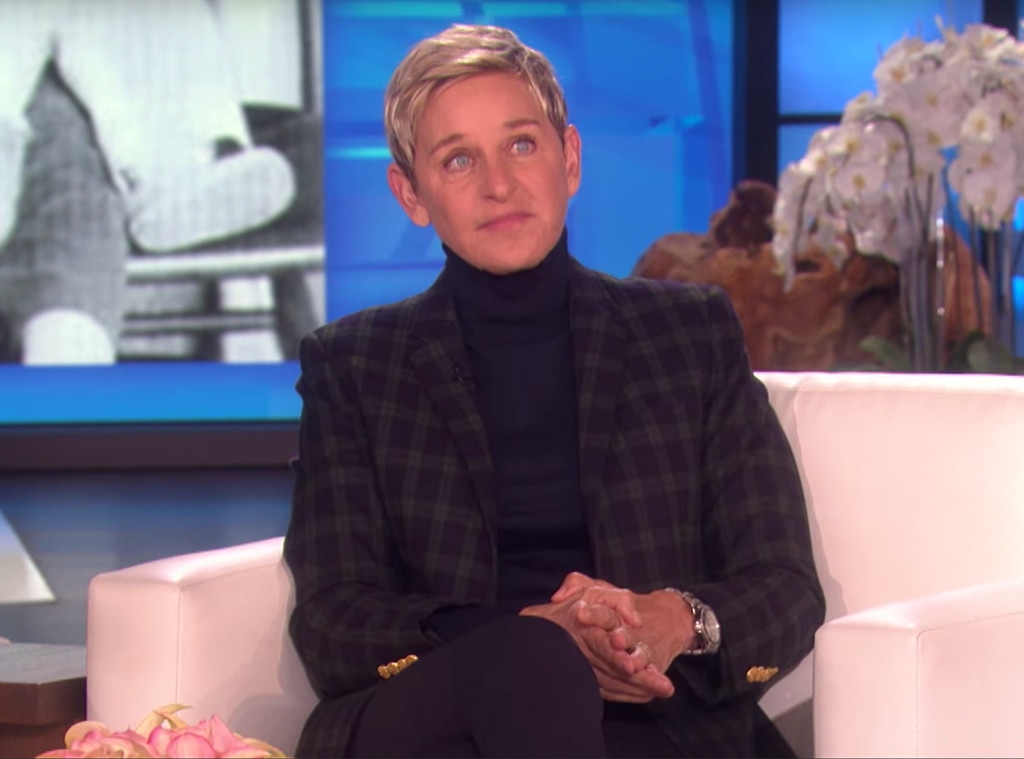 NBC
It's without a doubt been a difficult week for Ellen DeGeneres.
The talk show host and beloved comedian has not only faced the devastation around her home in Montecito after mudslides, but she's mourning the loss of her father Elliott DeGeneres.
During today's show, Ellen honored her late father in a moving tribute by telling the audience a story about a sign she received shortly before his passing.
"In addition to what's going on in Montecito, I lost my dad this week. He was 92 years old. He had a good, long life."
She added on Instagram, "It wasn't unexpected. I was able to say goodbye. When I was a kid, my dad took us on one vacation to Warner Bros. Studios. He loved this business. He loved that I was in it. When he died, I saw this rainbow over the stage they named for me."
The 59-year-old also posted old photos of her with her father on Instagram as well as the massive rainbow that appeared over her stage.
Just yesterday, Ellen FaceTimed Oprah Winfrey, her neighbor near Montecito, to discuss the devastation in the area.
"So many times over the past 15 years, people have come up to me and say to me that when they're going through a tough time this show gets them through it," Ellen told Oprah. "Today, I need you because there's a lot going on in my life right now."
Our thoughts are with Ellen during this difficult time.