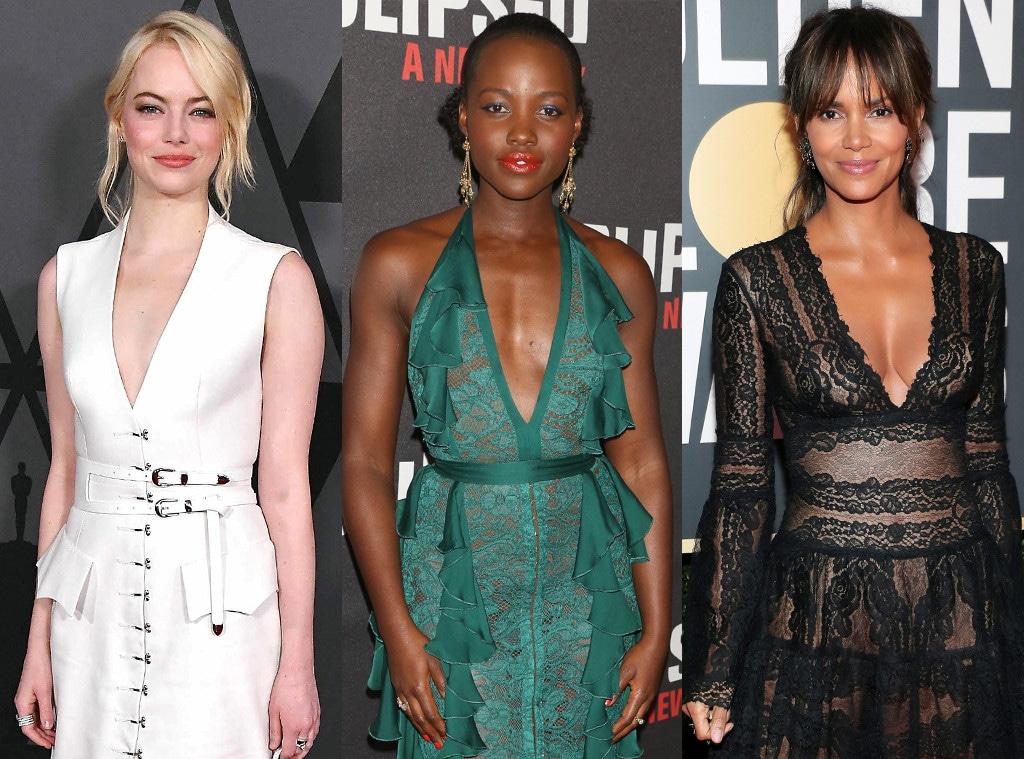 Getty Images/Shutterstock
UPDATE: The second round of presenters is in!
Mary J. Blige, Jason Clarke, Woody Harrelson, Holly Hunter, Daniel Kaluuya, Zoe Kazan, Frances McDormand, Laurie Metcalf, Kumail Nanjiani, Sam Rockwell, Ray Romano, Saoirse Ronan and Allison Williams will pass out awards at the 2018 SAG Awards.
_____
The 2018 SAG Awards has announced its first group of all-female presenters. 
On Sunday, Jan. 21 when the curtain rises at the Shrine Exposition Center in Los Angeles, film fanatics can expect to see the following actresses presenting awards: Emma Stone, Halle Berry, Lupita Nyong'o, Dakota Fanning and Star Wars actress Kelly Marie Tran. 
Last month it was revealed that all 13 acting categories would be presented by women. Their announcement came shortly prior to the start of the Time's Up movement, which is currently at the forefront of Hollywood's collective conscious. Additionally, Kristen Bell is set to host. 
"Beginning with the Women's March in January, it's been the year of the woman," executive producer Kathy Connell told The Hollywood Reporter. "This is a unifying salute to women who have been very brave and speaking up."
As for the nominees, Three Billboards Outside Ebbing, Missouri leads the film categories, and Big Little Lies, GLOW and Stranger Things dominate in television. Morgan Freeman will receive the Lifetime Achievement Award.
 The 24th Annual Screen Actors Guild Awards will be simulcast live on TNT and TBS on Sunday, Jan. 21, 2018 at 8 p.m. ET/5 p.m. PT. TBS and TNT subscribers can also watch the award show using the networks' websites and mobile apps.
(This story was originally published on Thursday, January 11, 2018 at 5:15 p.m. PST)