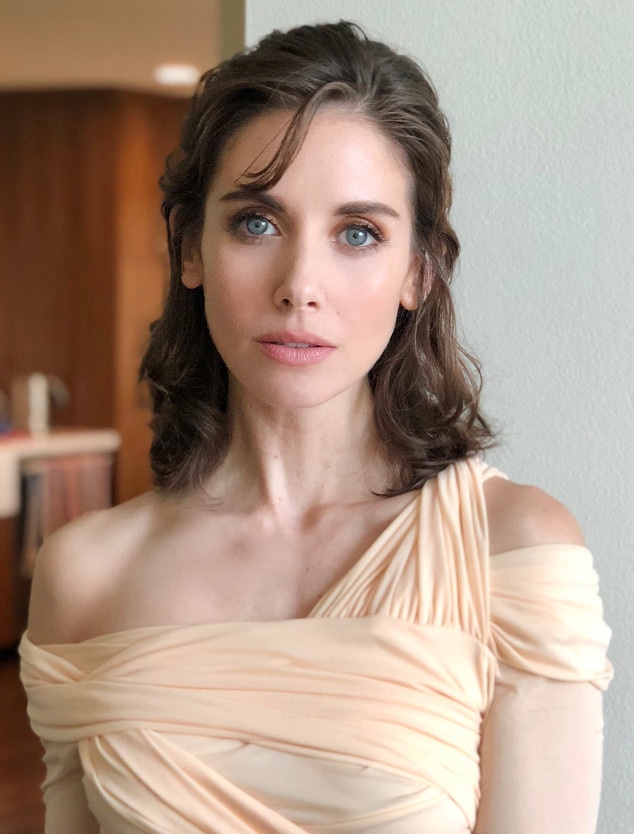 Quinn Murphy
Alison Brie got that J.Lo glow.
A peachy nude can be tricky to wear on the red carpet, especially if you have fair skin—the color has a tendency to wash you out. So, how did the Glow star, well, glow at the 2018 Critics' Choice Awards? It took dewy skin and some Jennifer Lopez inspiration, according to Brie's makeup artist Quinn Murphy.
"[Alison] was out during the day, so I wanted to make sure we started with luminescent, beautiful skin," explained the pro.
On behalf of L'Occitane, the expert started out with typical prep: mask, cleanser, eye cream and moisturizer—all from brand's Divine collection. However, when it came time to use the Immortelle Divine Youth Oil, Quinn only applied the face oil to the high points of the actress' face. "I used a natural oil for a natural highlight," he explained. 
It turns out Alison loved the dewiness so much, she asked the makeup artist for a few drops to use on her cuticles as well. 
"You can definitely recreate this look at home. The base of the eye is brown, which is very wearable for practically every woman," said Quinn. If you don't do peach, you can always do pink. The point of this look is to make you look as beautiful as possible."
When in doubt, apparently lip gloss will go a long way.