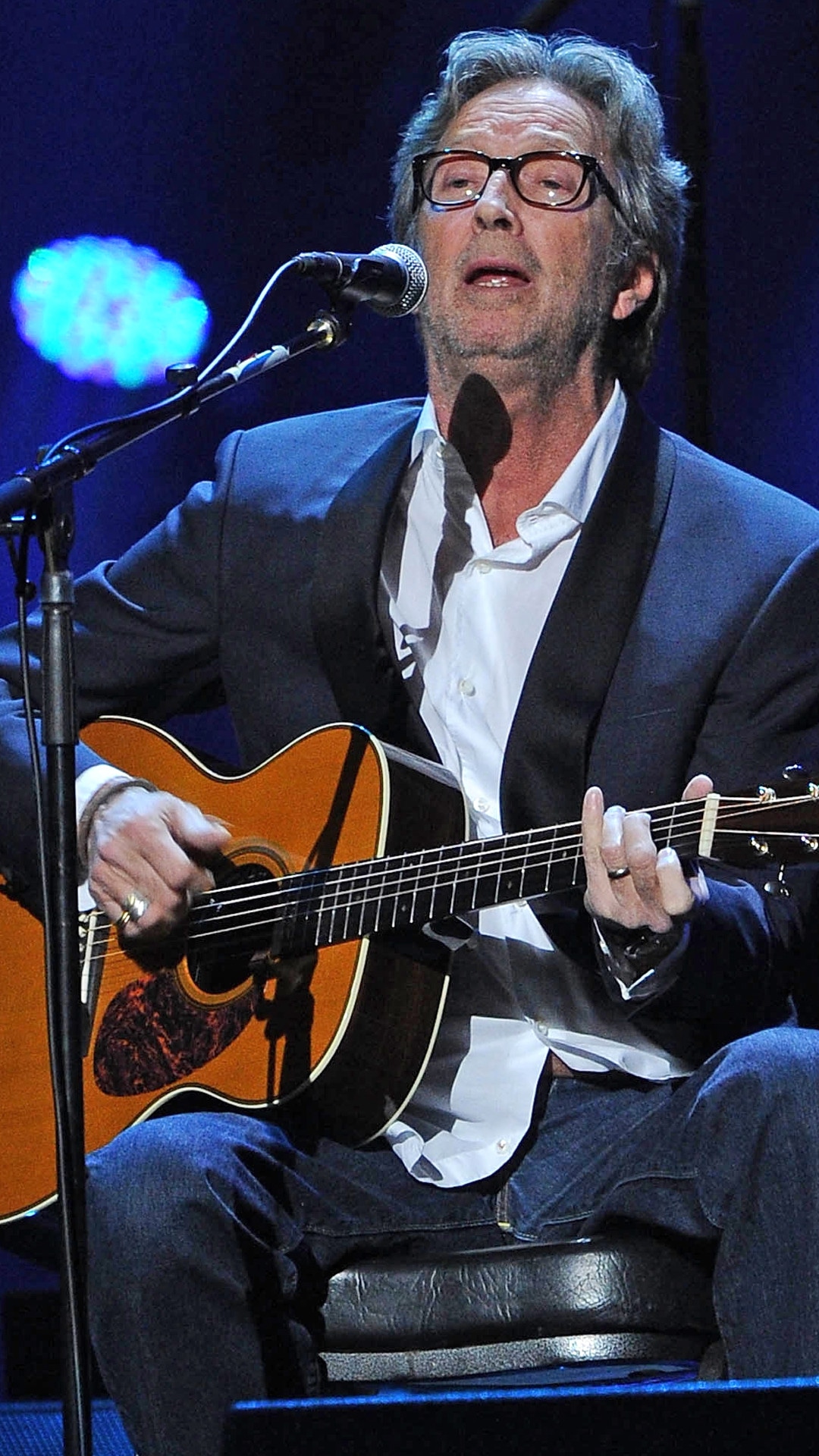 Larry Busacca/WireImage
Eric Clapton isn't going to let hearing loss slow him down. 
In a new interview with BBC Radio 2, the 72-year-old musician reveals he's going deaf. Clapton, who's made history as the only three-time Rock and Roll Hall of Fame inductee, said he still plans to perform live. 
"I am still going to work. I'm doing a few gigs. I am going to do a show at Hyde Park in July," Clapton shared. "The only thing I'm concerned with now is being in my 70s and being able to be proficient. I mean, I'm going deaf, I've got tinnitus, my hands just about work."
Eric, who in 2013 revealed he suffers from nerve damage that negatively impacts his guitar playing and has long been open about his struggles with drugs and alcohol, said it's "amazing" he's still alive. 
He explained, "I'm hoping that people will come along and see me just because, or maybe more than because I'm a curiosity. I know that is part of it, because it's amazing to myself I'm still here."
In the revealing sit-down, Clapton also described himself as a "basket case" for "at least 20 years" of his career. He recalled hiding the extent of his substance abuse issues by drinking "a special brew with vodka, because it looked like you were just drinking lager, but you weren't."
Despite his ongoing health issues, Clapton said he sees his past as "probably his greatest asset because I can show some people, that are interested, that it's an option to drink like that."
A new documentary about the singer's life, titled Eric Clapton: Life in 12 Bars, is out now. From his perspective highlighting the "difficult part of my life" is what makes this project such a crucial one. "I think it's important to see that it's a happy ending, it's like a redemption concept. If you're gonna go and see it, be prepared for a heavy ride," Clapton said.