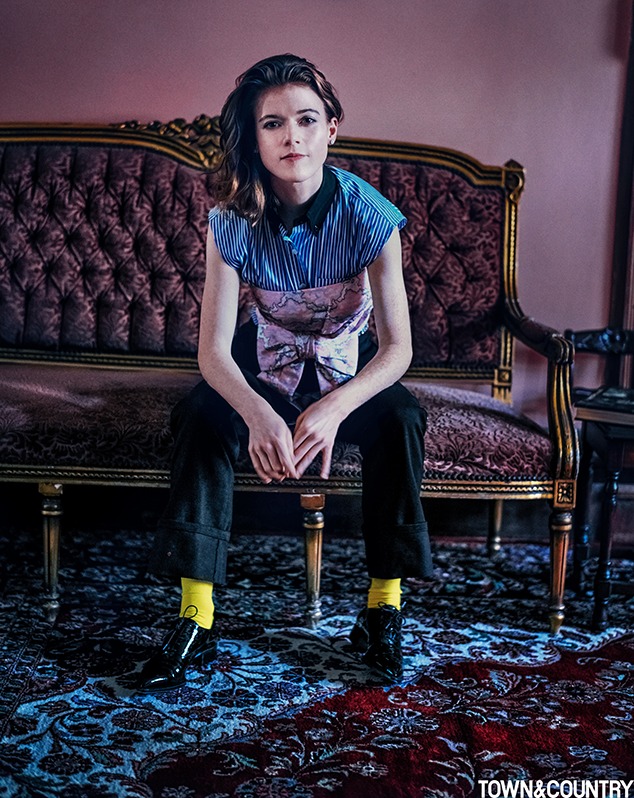 Drew Jarret for Town & Country
Not only will you have to wait until 2019 for the next season of Game of Thrones, you'll also have to wait for the show's most anticipated wedding: Kit Harrington and Rose Leslie.
The actress sat down with Town & Country magazine in which she admitted she hasn't planned too much for the big day just yet.
Leslie revealed her filming schedule surrounding The Good Fight—in which she plays lawyer Maia Rindell—has been incredibly busy.
 "I'm trying to fit in my wedding," she joked.
The comment ignited a onslaught of questions regarding date, time and location—all of which she admitted are not confirmed.
"I haven't tackled it," she threw her hands in the air. "There's just too much to do."
"I was going to string up some lights in some trees and do all the romantic stuff but we were in the country and we were under this beautiful night sky and had a log fire burning and red wine and I blew my load early," he said on The Jonathan Ross Show in October. "Sorry that's a really bad expression!"
He continued, "What I meant to say was, I popped my question a bit early. Not blew my load."  LOL!
As for other details pertaining to the couple's big day, one thing is for sure: It will not be Game of Thrones-themed.
"There is absolutely no chance of me convincing her of that," Harington said on the show.
Looks like Jon Snow does know something.