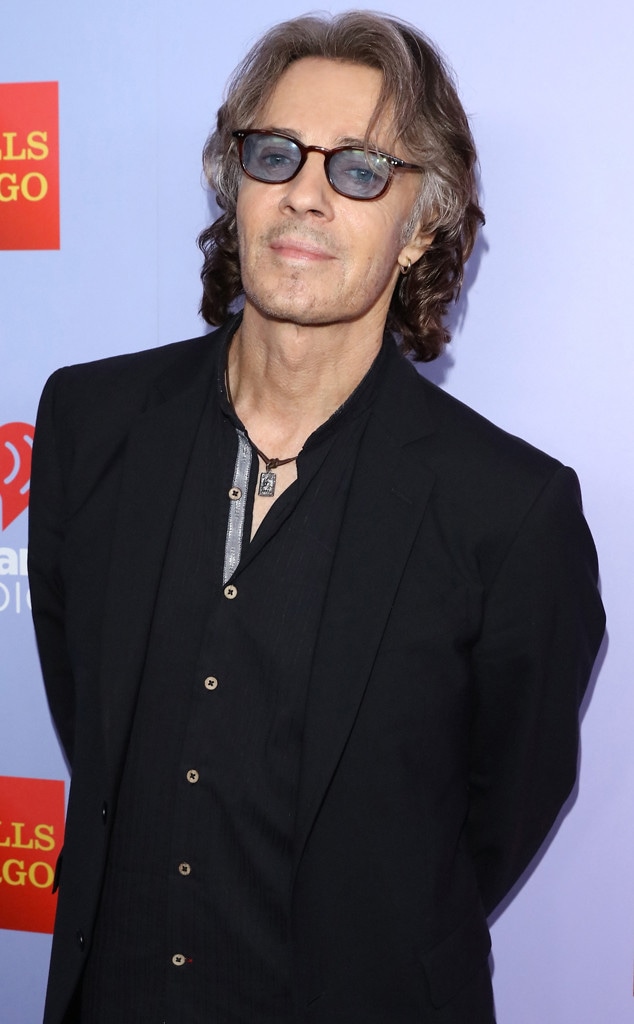 Mark Davis/Getty Images
We've seen him acting on General Hospital, appearing on True Detective, and of course, rocking out to "Jessie's Girl," but we've never seen this side of Rick Springfield.
The singer recently spoke to SiriusXM's Feedback about his new blues-inspired music, and what led him to the genre.  "Is music a balm when darkness is on your back?" host Lori Majewski asks.
Divulging that most of his songs did in fact come from dark places, Springfield discusses his mindset when writing and singing his greatest hits. His new song "Suicide Manifesto" definitely follows that same trajectory. 
"Suicide manifesto is stuff I think about," Springfield admits, "Ive been close to it."
"Last year I was close to it, really close to it," he adds, referencing taking his own life. 
Springfield mentions greats like Robin Williams and Chester Bennington and recounts his reaction to the news of their deaths. "I didn't go, 'Ugh, that's terrible.' I went, 'I get it.' I get being that lost and dark," he says. 
"You're in so much pain that you just want it to end. I have been there and I know what it's like and I understand. It's just part of your makeup," he explains.
So how does Springfield, 68, cope? "Meditation is the only thing that really takes me out of it," he remarks. He also thinks of his kids, and how it would devastate them to lose him. But the darkness "rides on my shoulder every day," the performer shares.
People continually ask him "why don't you write another 'Jessie's Girl'?" and he tells them, "I was 29 and single, I have different things I worry about now. I have to write about those, that's why this album is the way it is."
Springfield explains, "I want to do whats truthful. There's a lot of music I wouldn't write."
His album The Snake King drops Jan. 26 on Frontiers Music's website. 
If you or someone you know needs help, please call the National Suicide Prevention Lifeline at 1-800-273-TALK (8255).