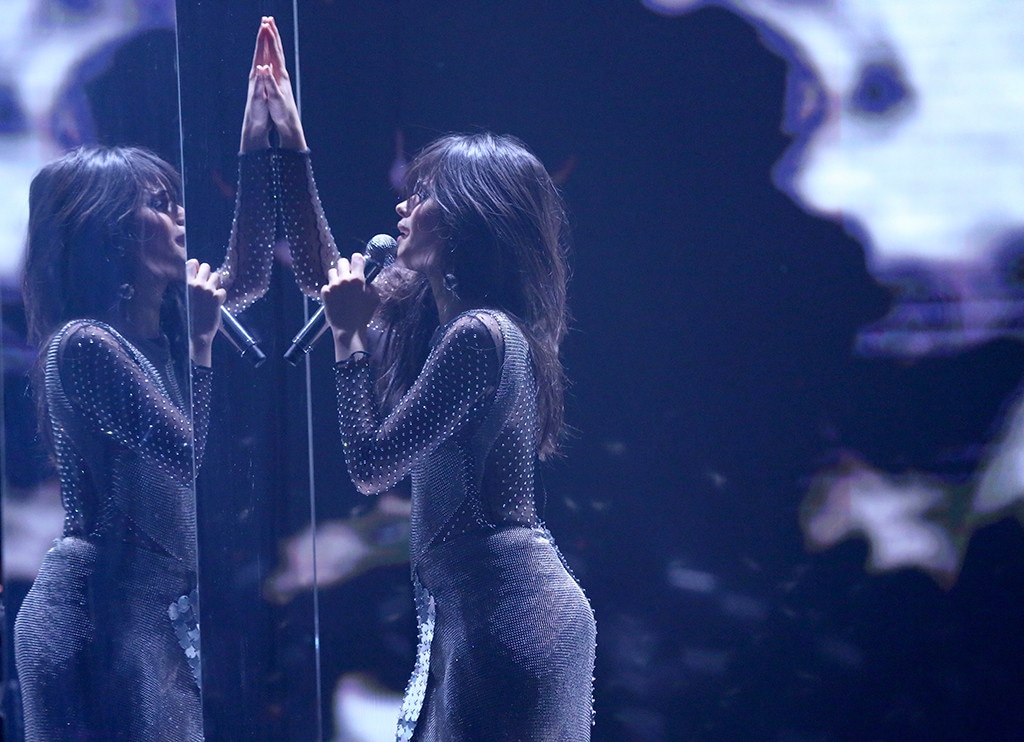 Andrew Lipovsky/NBC
For better or worse, Camila Cabello can't erase her past.
In December 2016, the singer quit Fifth Harmony—something she's tired of talking about in interviews. "I think there's a healthy amount of space you need to give certain things," she told The New York Times. The decision to go solo didn't come as a total surprise, as she was the first member to record duets with other artists, setting herself apart from the TV-made pop quintet. "I was just curious and I wanted to learn and I saw all these people around me making music, writing songs and being so free," Cabello recalled. "I just wanted to do that and it did not work."
Cabello wanted to write lyrics for Fifth Harmony's next album, but said she was denied. "It became clear that it was not possible to do solo stuff and be in the group at the same time," she said. "If anyone wants to explore their individuality, it's not right for people to tell you no."
Fifth Harmony soldiered on as a quartet, while Cabello recorded a few features and began crafting her debut album. But the drama escalated in August, when the girl group opened its performance at the 2017 MTV VMAs by showing five women in silhouette, then dramatically throwing one of them off the stage. Cabello, who watched the performance at home with her mother, was shocked to see her former bandmates treat her that way in such a public setting. "It definitely hurt my feelings. I wasn't expecting it, I wasn't prepared for it—especially because at that point I'd moved on from it," she told The New York Times. "I was just like, 'What? Why?'"
(Last year, band member Ally Brooke defended the performance in an interview with Good Morning America. "We get asked all the time if we're getting a fifth member, and we wanted to show the world in an artistic way that, hey, the four of us are Fifth Harmony. We're stronger and better than we've ever been," the pop star claimed. "Honestly, it was such a monumental moment for us. We were at the VMAs. We had rain. We had the splits. We had a mic drop!")
Cabello would rather not dwell on that period. "I have to make space for the good stuff to happen in my life," she said. "I don't like holding onto the past, especially when it's stuff that, in my opinion, is just petty." With her debut album dropping Friday, she's looking forward to the day when no one asks her about Fifth Harmony and views her as a solo artist. "I feel like the best way to come up with something new and different is just to be the you-est you possible," she shared. "If you pull from all the different little parts of yourself, nobody can replicate that."