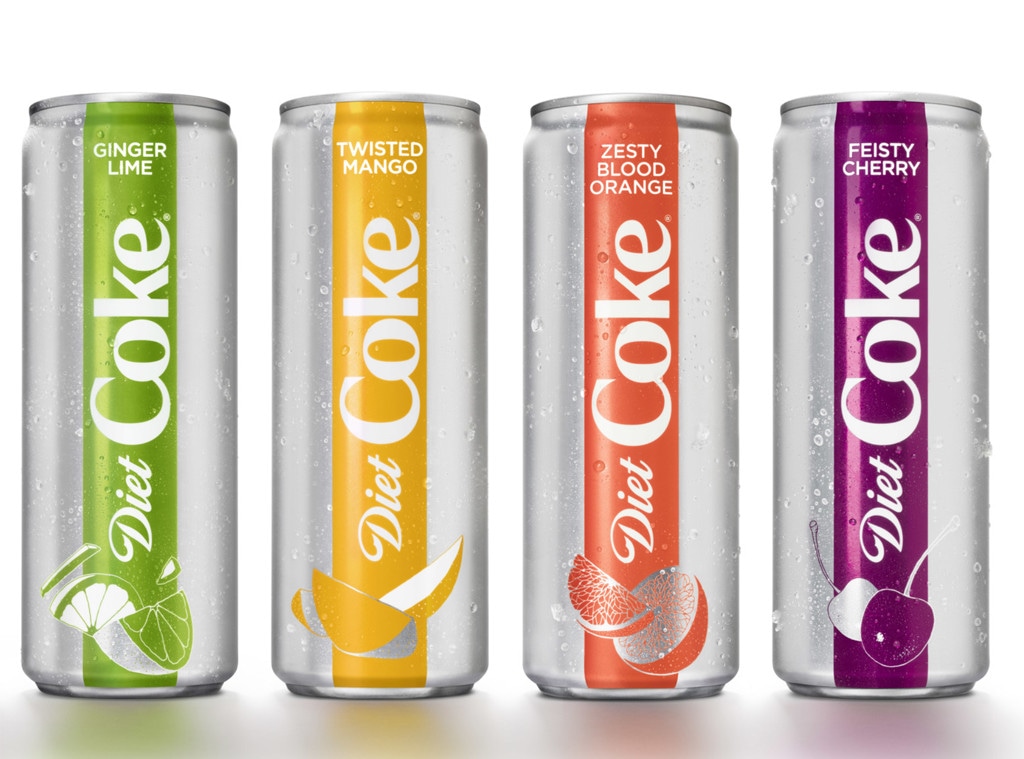 Coca-Cola
Prepare for a whole new Diet Coke experience!
Beverage giant Coca-Cola announced this week that it's rolling out new packaging, ad campaigns and new flavors for its beloved Diet Coke property.
While the classic Diet Coke will remain unchanged, four new flavors will be introduced this month including Ginger Lime, Feisty Cherry, Zesty Blood Orange and Twisted Mango.
"After speaking to more than 10,000 people and spending years exploring all kinds of combinations like tropical, citrus and even botanical notes, we found magic," Coca Cola said in a press release. "Trust us when we say, you haven't tasted anything like this before."
"Whether you're a longtime fan, or just the type who's down to try new things, give Diet Coke a taste and you'll see what we're talking about."
The new flavors were put to the test Wednesday night at the Diet Coke Flavor Room in New York's Ramscale Studio with cultural tastemakers including Apartment Bartender's Elliott Clark.
Diet Coke and the new flavors will be packaged in sleek 12-oz. cans and sold as on-the-go singles and in eight-packs. Diet Coke will also continue to be offered in all existing package sizes. The fresh cans that match the shape and size of DASANI Sparkling were made to give Diet Coke a more "contemporary feel."
And for those who don't like change, it could have a lot to do with millennials' desires to switch things up.
"Millennials are now thirstier than ever for adventures and new experiences, and we want to be right by their side," Coca Cola's group director Rafael Acevedo said in a statement. "We're contemporizing the Diet Coke brand and portfolio with sleek packaging and new flavors that are appealing to new audiences."
Be right back! We're heading to the grocery store to taste test these flavors.