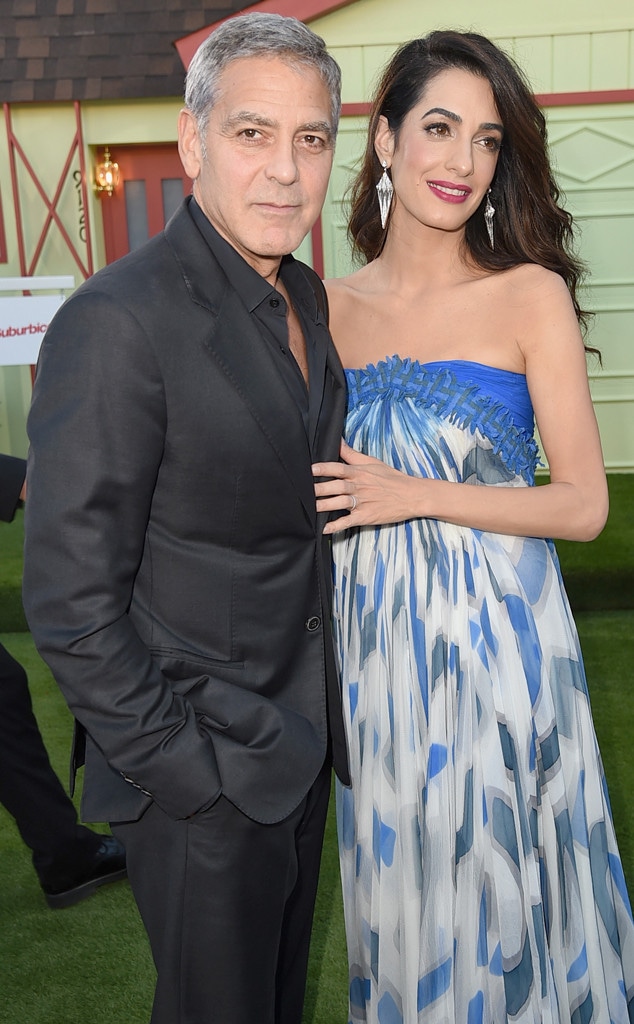 Kevin Winter/Getty Images
Date nights are never taken for granted with this famous couple.
As George Clooney and Amal Clooney continue raising their six-month-old twins, the pair was recently able to enjoy an evening out—away from the kids.
According to an Instagram post made by actress Bethan Nash, the proud parents traveled to The Mill at Sonning in England to see a production of My Fair Lady.
And while it may have been exciting to have the duo in the audience, the cast was surprised to receive a note and flowers from the parents as a thank you gift for such a special night.
"Amal and I wanted to thank you for a fantastic night of theater," the letter stated. "We loved every minute of it. You were all so wonderful. My extended family loved it too. Thank you and have a great run."
"This is better than fairy dust! A letter and flowers from George and Amal Clooney!" Bethan wrote on Instagram with pictures of the gifts. "Thank you!!!#georgeclooney #amalclooney #MyFairLady #showoftheweek #review @millatsonning @newmutinytheatreco #flowers #flowerstagram #fairydust #mademylife #actors #theatre #elizadolittle #thankful #thankyou."
As fans know, this isn't the first time George and Amal have given strangers a thoughtful gift.
Just last month, the pair gave out noise-canceling Casamigos headphones to passengers seated by them on a recent flight.
The passengers were also given a note that read, "Our twins just discovered SQUAWKING!! Hope this helps make the flight a little quieter." Always thinking things through!