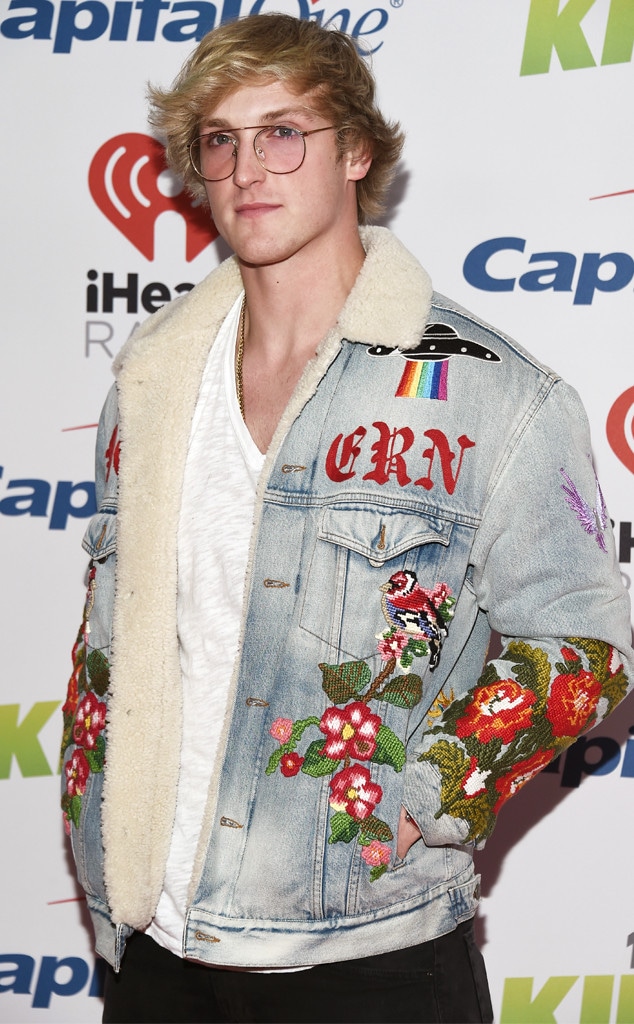 Amanda Edwards/WireImage
YouTube has made the decision to remove Logan Paul's channels from Google Preferred, which forms YouTube's top content into packages for advertisers.
Deadline reports that YouTube made the decision on Wednesday, while also announcing that Paul will not be in the next season of the YouTube Red series Foursome.
YouTube has made these decisions a little over a week after Paul posted a controversial video of his time in "Suicide Forest," which appeared to show a dead body. The video has since been removed from YouTube and Paul has apologized both on Twitter and in a video, but the backlash against him continues.
On Tuesday, YouTube posted an open letter on Twitter addressing Paul's video.
"Many of you have been frustrated with our lack of communication recently," the statement began. "You're right to be. You deserve to know what's going on. Like many others, we were upset by the video that was shared last week."
The message continued, "Suicide is not a joke, nor should it ever be a driving force for views. As Anna Akana put it perfectly: 'That body was a person someone loved. You do not walk into a suicide forest with a camera and claim mental health awareness.' We expect more of the creators who build their community on @YouTube, as we're sure you do too. The channel violated our community guidelines, we acted accordingly, and we are looking at further consequences."
"It's taken us a long time to respond, but we've been listening to everything you've been saying. We know that the actions of one creator can affect the entire community, so we'll have more to share soon on steps we're taking to ensure a video like this is never circulated again."
On Jan. 3, Paul took to Twitter to tell his social media followers that he's "taking time to reflect no vlog for now see you soon."
If you or someone you know needs help, call 988 to reach the Suicide and Crisis Lifeline. You can also call the network, previously known as the National Suicide Prevention Lifeline, at 800-273-8255, text HOME to 741741 or visit SpeakingOfSuicide.com/resources for additional resources.