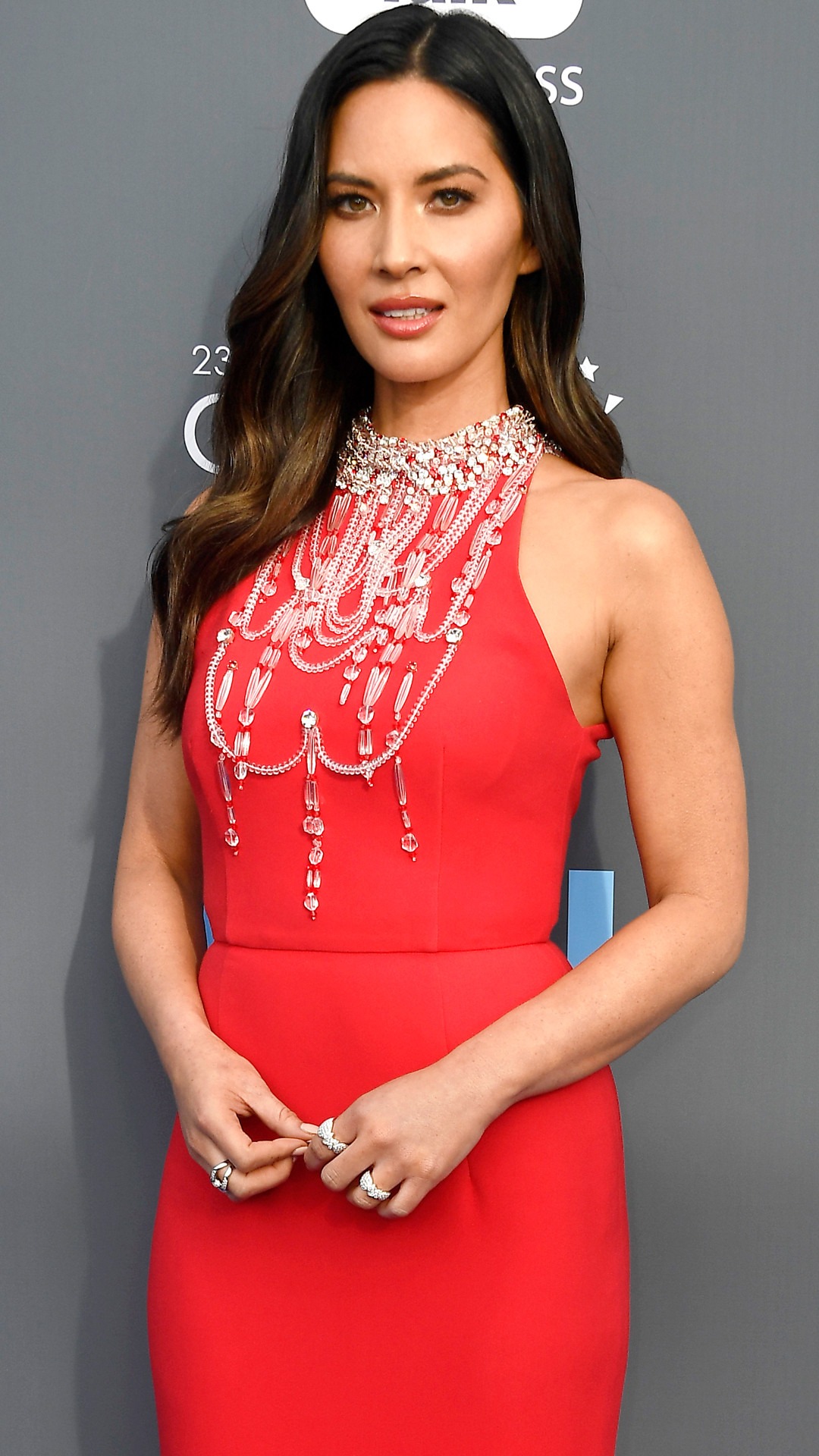 Frazer Harrison/Getty Images
Award season is in full swing and Hollywood's A-list stars attended the 2018 Critics' Choice Awards on Thursday in Santa Monica, Calif. to celebrate the achievements in entertainment over the last year.
And while viewers were able to watch the award show, hosted by Olivia Munn, on the CW, E! News was at the award show on Thursday to spot things you couldn't see at home on TV. Let's check out the behind-the-scenes scoop below!
Emma Roberts was being complimented on her bangs on her way in. She was blushing and saying "thank you so much." She poured herself champagne as she sat and Evan Peters came and took a seat next to her when he was done with press line. They were later spotted whispering and having side chatter during the show.
Watch:
Sterling K. Brown Reads a Text From Oprah at the 2018 CCAs
Justin Hartley had a little trouble trying to find his table. Looking lost his publicist helped him find the This is Us table. Also inside the ceremony, Kaley Cuoco was acting very lovey with her fiancé Karl Cook before the show. He was sitting with his arm around her. Later on the couple was spotted cheering for Mayim Bialik when she won Best Supporting Actress in Comedy Series.
Sarah Hyland put on her eye glasses when she got inside and settled into her seat. Sarah is sitting next to Ed O'Neil and their entire table did a toast when his nomination was announced for Best Supporting Actor in a Comedy Series. Milo Ventimiglia also put on his eye glasses once he got to his seat and was spotted eating his plate of food before the show started. He was texting under the table discretely.
Aziz Ansari arrived late once the show already started and was spotted looking for his seat in a hurry. Susan Kelechi Watson also arrived late and seemed a little embarrassed as she was making her way to her seat. She took Milo's seat as he got up and moved to sit next to Sterling K. Brown.
Milo looked back at Chrissy Metz to wish her luck while they said her name for her Best Supporting Actress nomination. Sterling also looked back and smiled at her.
Sterling said "oh my gosh" when he won. His wife Ryan Michelle Bathe gave him a big kiss on the lips. Milo went "wooh" during his speech and was cheering him on. Ryan Michelle Bathe had the biggest smile on her face. Justin Hartley got up to congratulate her. 
Skeet Ulrich went over to Milo and they were seen chatting together during a commercial break.
Margot Robbie was so excited to win for I, Tonya rushed on stage to to the mic to get her award. Allison Janney congratulated her when she got back to her table.
Angelina Jolie was spotted taking photos with other award show attendees.
David Harbour and Alison Sudol were spotted holding hands during the show.
Reese Witherspoon congratulated Nicole Kidman after her big win as the Big Little Lies cast celebrated with a cheers at their table.
Sally Hawkins kissed Guillermo Del Toro's hand after his win for his directing work in The Shape of Water.