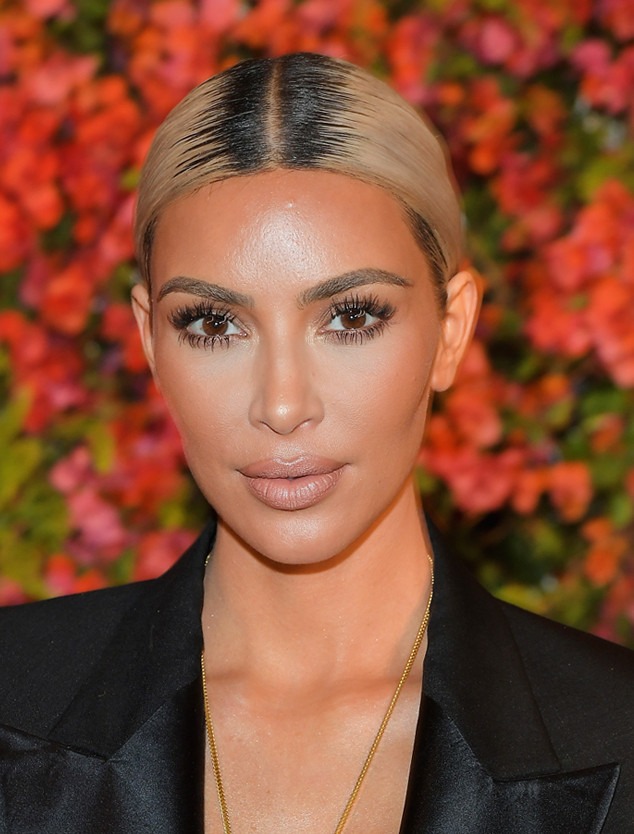 Charley Gallay/Getty Images
Kim Kardashian sent a thank you message to her fans on Tuesday and revealed a recent episode of Keeping Up with the Kardashians helped raise money for Alexandria House, a long-term shelter for women and children Kim visited on the show. In fact, she said one particularly generous donor gave $1 million.
"Just got off the phone w/our show producers who informed me that since our episode on homelessness aired @ahouse_la have been flooded w/donations from people who were so moved!" Kim tweeted on Tuesday evening. "One person even donated $1mil. THANK U to those who have helped to make a difference! #AlexandriaHouse."
On the November episode, Kim learned about the homelessness epidemic and decided to throw an event for Alexandria House.
"Today I have an amazing party planned to support the Alexandria House, a long-term shelter for women and single moms. We are partnering with companies like PRIV and Cost Plus World Market to provide some great products and services," Kim said on the episode. "I just want to bring awareness to this issue because I feel like there's a lot that can be done in our community and it starts with just getting the information."
A spokesperson for Alexandria House tells E! News that many people responded after the show aired. "We received donations ranging from $1.00 to over a million dollars. Most of the donations were modest gifts and came from all over Untied States. In addition, we received interest in volunteer opportunities and in donating services like dental work for our children. We even got offered a used 1988 van located in Colorado."
Back in November when the episode aired, the Alexandra House Facebook page shared pictures of the staff, volunteers and women and children watching the episode of KUWTK.
The post read, "On Sunday night, staff, volunteers and the women and children of Alexandria House gathered to watch Keeping Up With The Kardashians on E! On this episode, Kim Kardashian West visited Alexandria House and the show featured 3 of our past residents sharing parts of their stories. The best part about watching the show together was hearing our kids squeal and laugh every time they recognized someone they knew."
The two-night Keeping Up With the Kardashins event airs this Sunday and Monday at 9 p.m., only on E!