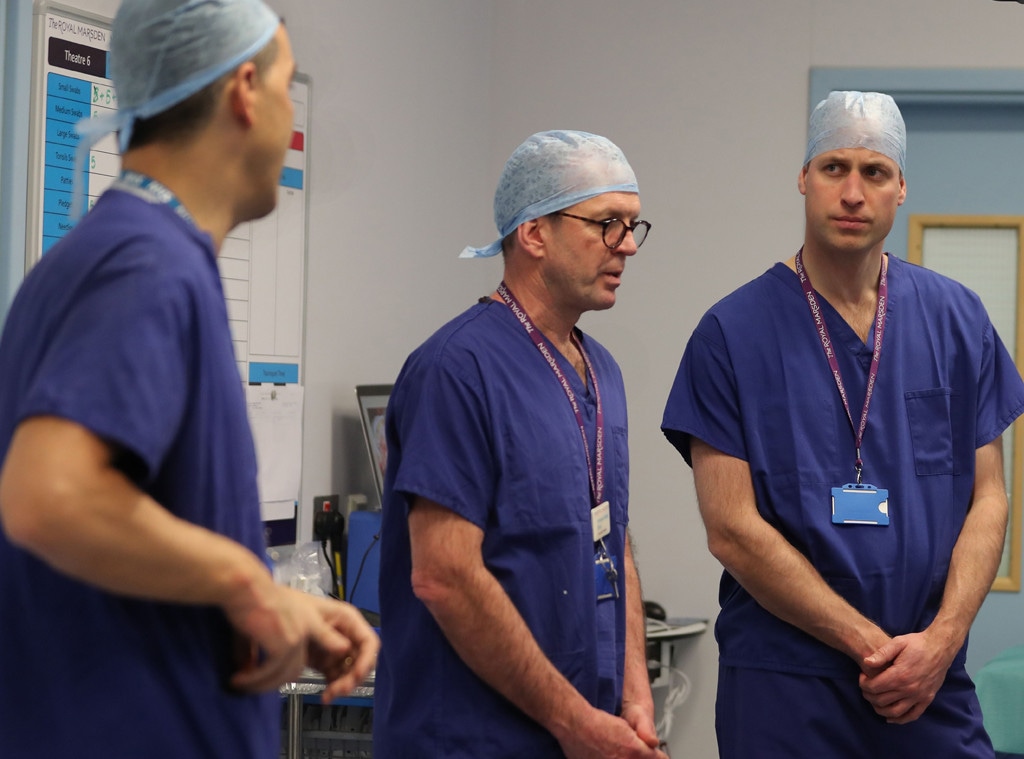 DANIEL LEAL-OLIVAS/AFP/Getty Images
Dr. Duke of Cambridge reporting for duty!
Prince William may not have his MD, but he still got a front seat to the operating room thanks to a recent visit to the Royal Marsden Hospital. The royal future father of three, who serves as the president of The Royal Marsden NHS Foundation Trust, got the chance to meet with patients and staff at the facilities in Chelsea on Wednesday. Arguably the highlight of the visit was the chance for William to observe a pioneering robotic surgery for a patient battling adenoid cystic carcinoma, a rare cancer.
For the experience, the royal shed his typical attire for a pair of blue scrubs and surgical cap. All suited up, he headed into surgery to watch Professor Vinidh Paleri and his team perform the minimally invasive procedure. 
While he couldn't exactly try his hand at the surgery, he did get to use one of the hospital's robotic consoles. He is also expected to observe a second surgery for a patient with a tumor on their esophagus. 
Later in the day, William is scheduled to pay a visit to CALM, a charity aimed at preventing male suicide. William will try his hand at acting with soccer player Rio Ferdinand, musician Loyle Carner, TV presenter Roman Kemp as they collaborate on a video to be released on Friday in support of the organization's Best Man Project, which celebrates the power of friendship between men.
Surgery, acting—all in a day's work. Right, Prince William?