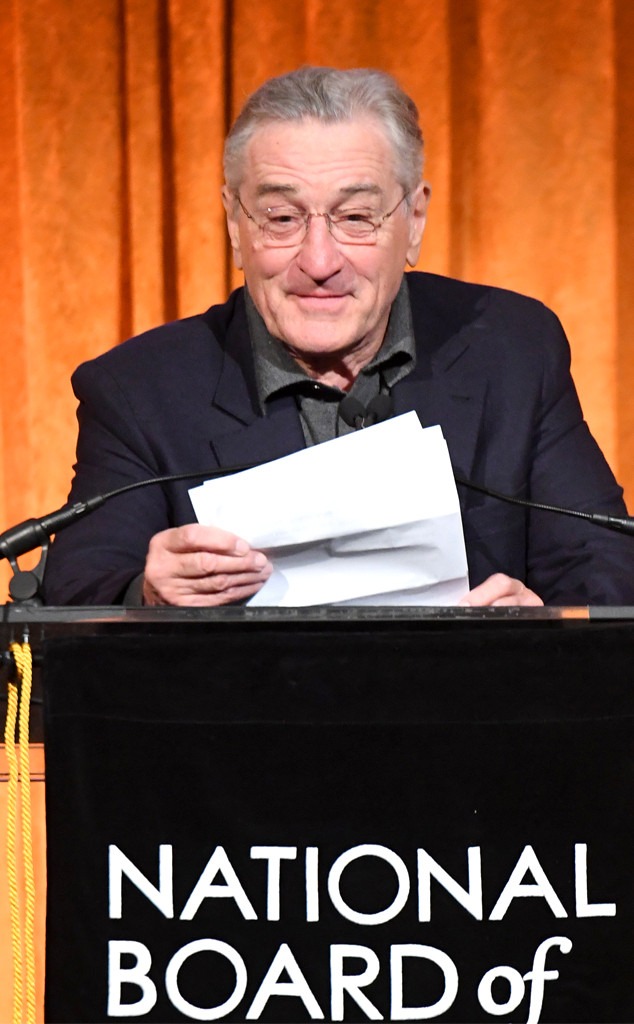 Dimitrios Kambouris/Getty Images for National Board of Review
Robert De Niro is voicing his political views loud and clear.
While speaking onstage during the National Board of Review Annual Awards Gala Tuesday night, the actor went off script and shared his views on the President of the United States.
According to multiple social media users attending the event at Cipriani 42nd Street, Robert referred to Donald Trump as the "Jerk Off in Chief."
"This f--king idiot is the President. The guy is a f--king fool," Robert reportedly said. "It's the Emperor's new clothes."
This isn't the first time the Oscar winner has gotten political during a Hollywood event. At the 2016 Hollywood Film Awards, Robert urged voters to support Hillary Clinton.
"I know we're here to celebrate movies in Hollywood...but it's two days before a frightening election and the shadow of politics is hanging over us whether we like it or not and it's hard for me to think about anything else," he shared. "So let me just lay it out right here--we have the opportunity to prevent a comedy from turning into a tragedy. Vote for Hillary Tuesday."
Meryl Streep, Whoopi Goldberg, Gal Gadot and Stephen Colbert were also in attendance for tonight's event.
Angelina Jolie also appeared at the event where she walked the red carpet with her children Shiloh and Zahara Jolie-Pitt. She was set to accept the Freedom of Expression Award for First They Killed My Father.