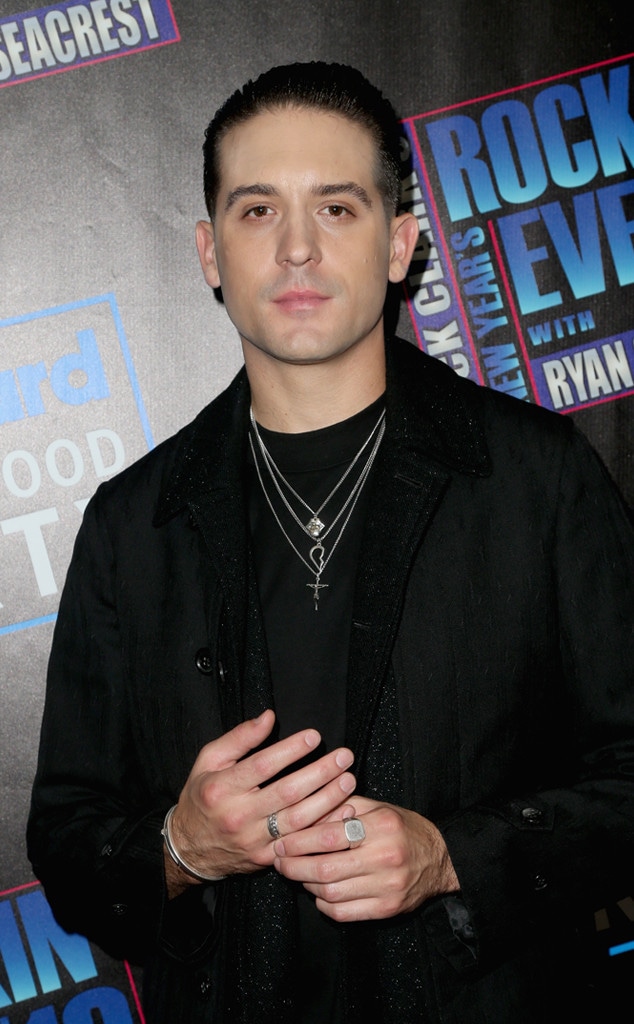 Frederick M. Brown/Getty Images for dcp
Rapper G-Eazy has taken to social media on Tuesday to announce that he's cut ties with ended with Swedish clothing manufacturer H&M over an advertisement and item of clothing labeled by many as racially insensitive.
Over the weekend, the retailer sparked outrage after an ad depicting a black child model in a sweatshirt that read "Coolest Monkey in the Jungle."
The "No Limit" performer proved he had at least one when he released a statement on Tuesday condemning H&M's choice and also to say that his upcoming collab with the company had been called off.
"Over the past months I was genuinely excited about launching my upcoming line and collaboration with H&m," wrote the rapper. "Unfortunately, after seeing the disturbing image yesterday, my excitement over our global campaign quickly evaporated, and I've decided at this time our partnership needs to end."
The music man added, "Whether an oblivious oversight or not, it's truly sad and disturbing that in 2018 something so racially and culturally insensitive could pass by the eyes of so many (stylist, photographer, creative and marketing teams) and be deemed acceptable."
The outspoken star made his stance clear: "I can't allow for my name and brand to be associated with a company that could let this happen. I hope that this situation will serve as the wake up call that H&M and other companies need to get on track and become racially and culturally aware, as well as more diverse at every level."
In a statement obtained by E! News on Monday, H&M Media Relations apologized for the advertisement as well as the product: "We understand that many people are upset about the image. We, who work at H&M, can only agree. We are deeply sorry that the picture was taken, and we also regret the actual print. Therefore, we have not only removed the image from our channels, but also the garment from our product offering globally."
"It is obvious that our routines have not been followed properly," H&M concluded. "This is without any doubt. We will thoroughly investigate why this happened to prevent this type of mistake from happening again."
The sweatshirt is no longer available online.
G-Eazy x H&M was slated to be available in stores and online on March 1. 
G-Eazy joins The Weeknd, Diddy, LeBron James, and many more who have spoken out about H&M's "disrespectful" choice.