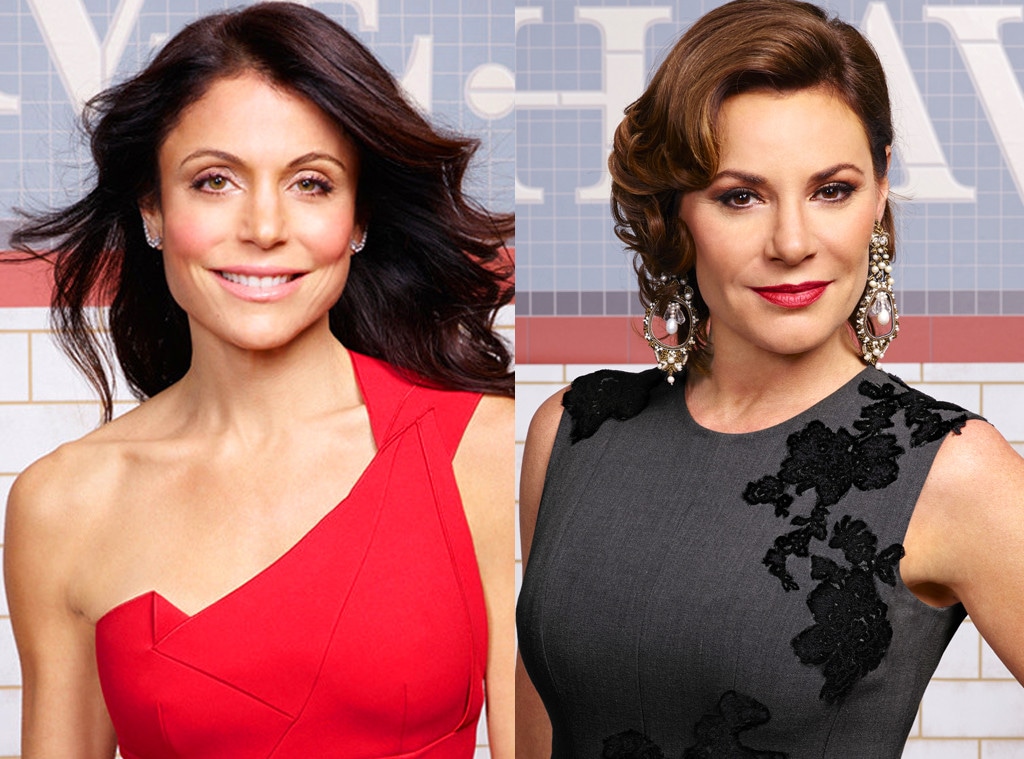 Mathieu Young/Heidi Gutman/Bravo
Bethenny Frankel is responding to Luann de Lesseps' current bout of personal turmoil. 
E! News caught up with the Real Housewives of New York City fixture at the launch of her Skinnygirl Jeans line in New York City, where she discusses her co-star's recent arrest and the hope she holds for Luann's future. 
Frankel says she's "been texting" Luann, adding, "She's taking care of herself. She said she's in a good place, so you know like I said, we all have our flaws. Luann's no different."
She adds, "We all have high points, low points, times we feel confident, times we feel less confident and so... but I'm sorry she's not here."
Palm Beach Detention Center
Over the holidays, the reality TV personality was taken into custody after allegedly kicking a police officer while intoxicated at a hotel in Palm Beach, Florida. According to a police report obtained by E! News, authorities responded to a report of an intoxicated female at the hotel who had trespassed in someone's room with a man. A friend who spoke to Page Six identified that individual as de Lesseps' ex-boyfriend. 
She has since entered a not guilty plea on charges of battery on an officer, disorderly intoxication and resisting arrest with violence and corruption by threat against a public servant.
Luann issued an apology following the incident, and announced her plans to enter an alcohol treatment center. To that detail Frankel tells E! News, "I don't talk about anybody else's stuff. I appreciate my privacy, so i appreciate hers." 
Robin Marchant/Getty Images
Sonja Morgan also confirms she's spoken to de Lesseps. "She's doing the right thing," Singer says. "She is taking care of herself for her children and for her family. Listen, it can happen to anyone. It happens to a lot of people just most people don't get caught."
From her perspective, "It's a fish bowl in Palm Beach and when you're tall like Luann, and you have that voice, you're going to be spotted."
Likewise, Dorinda Medley is confident her close friend is going to come out of this better than ever. Medley admits she hasn't been able to "talk to her much because she's kind of doing her own thing," but adds, "We have all been there. By the grace of God, we've all been there where you have the aha moment were you're like, 'This is it.'"
Dorinda is looking on the bright side, continuing, "The great thing is it is a great opportunity to look backwards in four to five years and say, 'Thank God that happened. Look who I am today if it was not for that.' Luann's a strong girl and I love her, I support her and I look forward to what's going to happen going forward."
"You know what they say," Medley tells us, "'When something stops, something new begins. Every ending is a beginning.'"
"This was my first time in Palm Beach since my wedding, and being here brought up long-buried emotions," Luann had said in a statement to E! News after being released from custody. "I want to offer my sincere apologies to anyone I might have offended with my behavior. I am committed to transformative and hopeful 2018."
A source previously told E! News that Bravo and de Lesseps' cast mates have reached out with offers of support and to see how they can help. 
(E! and Bravo are both part of the NBCUniversal family.)